Lands and Natural Resources Minister, Samuel Abu Jinapor has indicated that the setting up of the Apeatse Support Fund is without prejudice to any proceeds from civil liabilities, insurance claims, or legal ramifications.
Speaking on the Super Morning Show on Wednesday, he stated that the government has taken this initiative to restore the livelihoods of the people.
"What we are doing is not mutually exclusive. It's not conjoined or prejudicial or has any impact on any other claim. As you know, in situations like this, there are all kinds of liabilities that will arise and the criminal aspect as well. So this is absolutely without prejudice. This is just government putting in place a framework to raise funds to support the victims," he said.
Plans are still underway to reconstruct Apeatse, the town which was raised down by fire due to the explosion of a vehicle carrying explosives on Thursday, January 20, 2022.
The town has since been left in ruins. Government in recent updates, has outlined a number of interventions aimed at restoring the livelihoods of the people. Among them is the setting up of a committee to investigate the incident and the decision to reconstruct the town.
The setting up of the fund to support the victims has raised questions as to why they're no efforts to pursue insurance benefits to restore the livelihoods of the people. Thus, issues have been raised regarding why Maxam Ghana Limited and Chirano Gold Mines Limited, the companies at the center of the explosion, are not being made to pay for the cost of reconstructing the community as well as providing the victims with relief items.
The Minister opined that this is not the way to go, especially when investigations are still ongoing.
"I don't think it's the correct way to approach the situation. There are investigations ongoing. If they want to make donations voluntarily, I think that would be up to them but I don't see how as a Ministry, we should be soliciting for funds from them, given that they are at the center of the incident. I don't know how ethical this would be.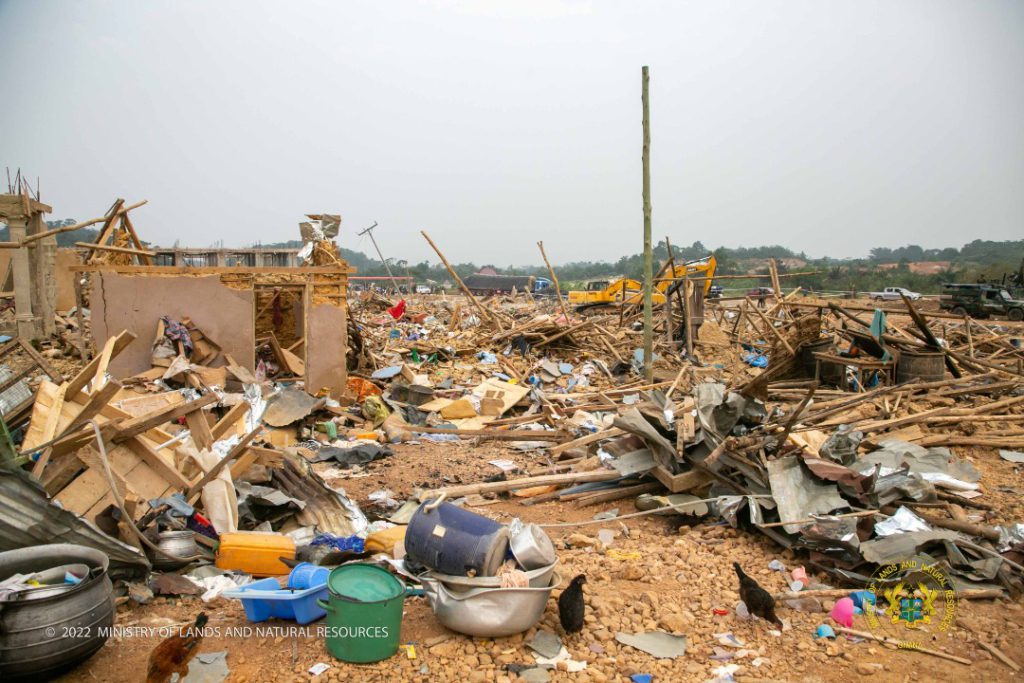 "What we have done is that we have offers and gestures from all manner of institutions and individuals to support the victims and that's very Ghanaian and the government thinks that it is important that we synchronise and sanitize that and have this independent body of renowned individuals being responsible for this," he said.
He further appealed to the public to continue to support the people of Apeatse.
Source: Myjoyonline