Navrongo, 23rd July 2023 – A somber yet dignified gathering took place at the family house of the late Chief Executive Officer (CEO) of Myturn Construction Ltd and LESKEN Company Ltd, Dr. Kenneth Anewenah, in Navrongo, as family, friends, and colleagues came together to unveil his final resting place. The ceremony was a poignant tribute to a visionary leader whose legacy continues to impact the construction industry and the lives of many.
Dr. Kenneth Anewenah, a respected and influential entrepreneur, played a significant role in shaping the construction landscape, not only in Navrongo but also throughout Ghana. His leadership and innovation propelled Myturn Construction Ltd and LESKEN Company Ltd to the forefront of the industry, earning both companies a reputation for excellence and reliability.
The unveiling ceremony commenced with heartfelt eulogies from close family members and friends, recounting Dr. Anewenah's extraordinary journey. He was remembered not only for his professional achievements but also for his kind-hearted nature and willingness to lend a helping hand to those in need. His commitment to community development and philanthropy left an indelible mark on the lives of many.
As the event unfolded, attendees paid their respects to the departed CEO, expressing their gratitude for the opportunities he provided and the inspiration he shared. The solemn atmosphere was a reflection of the deep impact Dr. Anewenah had on everyone who had the privilege of knowing him.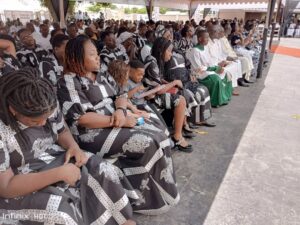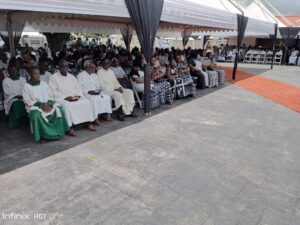 The location of the tomb, beside his father's resting place, holds profound significance in the local culture, symbolizing the continuation of a family legacy and the passing of the torch to future generations. It further emphasizes the strong bond between Dr. Anewenah and his roots, underscoring his unwavering commitment to his hometown and its people.
During the ceremony, representatives from both Myturn Construction Ltd and LESKEN Company Ltd spoke about the enduring values and principles instilled by Dr. Anewenah. They highlighted the importance of maintaining his vision and passion for excellence in their respective companies as a tribute to his memory.
The unveiling of Dr. Kenneth Anewenah's tomb not only provided a platform for collective mourning but also celebrated a life well-lived and a legacy that will continue to shape the construction industry for years to come. The event served as a reminder that while his physical presence may have departed, his ideas and impact endure as an inspiration for future generations of leaders.
As the sun set over Navrongo, the ceremony concluded with a sense of closure and a commitment to carrying on the values and dreams of the late CEO. The memory of Dr. Kenneth Anewenah will forever live on, not only through the businesses he built but also in the hearts of those he touched with his kindness, generosity, and visionary leadership.
In times of loss, it is the duty of those left behind to cherish and honor the legacies of the departed. The unveiling of Dr. Kenneth Anewenah's tomb stands as a poignant reminder that even in death, great leaders continue to inspire and guide those who follow in their footsteps.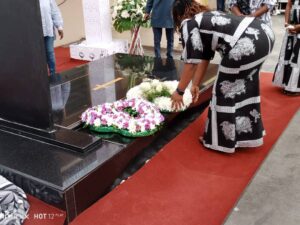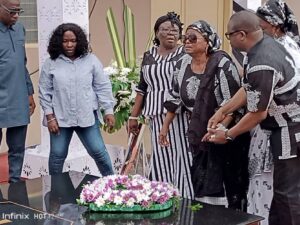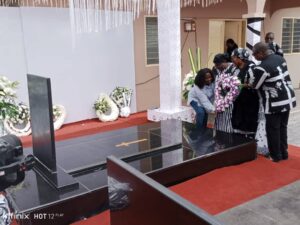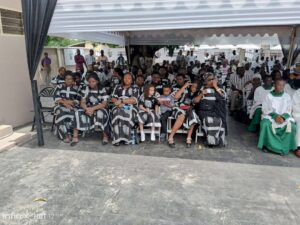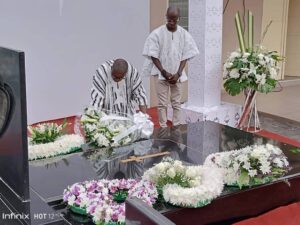 The reception of Dr. Kenneth Anewenah's untimely passing was met with an outpouring of grief and gratitude from all corners of society. Colleagues praised his exceptional leadership, describing him as a mentor who inspired and nurtured talent within his organizations. His team members fondly remember his hands-on approach and open-door policy, which created an inclusive and empowering work culture.
Family and friends recalled Dr. Anewenah's warmth, compassion, and humility, emphasizing that despite his professional success, he remained grounded and approachable. His ability to connect with people on a personal level made him not just a respected CEO but also a beloved friend and confidante.
Industry peers and competitors alike acknowledged Mr. Anewenah's impact on the construction sector. Many expressed their admiration for his innovative approach and business acumen, acknowledging that his legacy would continue to shape the industry for years to come.