Former Barcelona forward, Samuel believes only one other striker was ever better than he was.
Eto'o retired in September 2019, having scored over 350 goals in his club career and played for a number of Europe's top teams, including Barcelona, Inter Milan, Chelsea and a brief stint with Real Madrid at the start of his career.
Eto'o was named African Player of the Year four times and won the African Cup of Nations twice with Cameroon.
He's also the highest-scoring player in AFCON history.
Giving his massive success, the Cameroonian legend has always found himself compared with the best strikers in Africa and globally as well.
There've been debates about whether Drogba or Eto'o is Africa's greatest ever striker and where Eto'o ranks among the world's best goalscorers.
However, Eto'o is confident that only one striker was better than him through this career.
Speaking to Spanish paper AS, Eto'o spoke of his utmost respect for Brazil legend Ronaldo, whom he described as the best ever.
"The best of all was Ronaldo, 'O Fenomeno'," Eto'o said
"I have such great respect and admiration for him. Then there are a lot of us who come up behind him, and I'd include myself among them."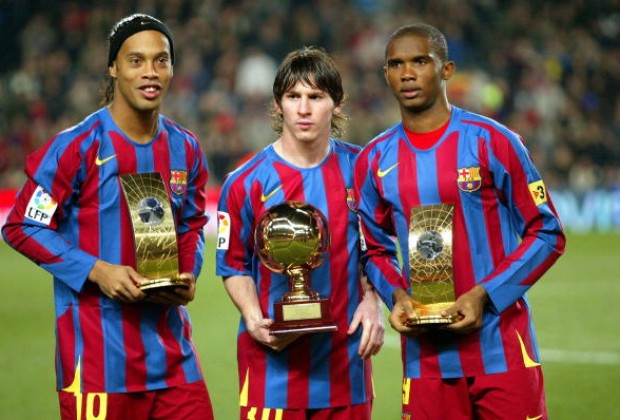 Eto'o also describes former teammate Lionel Messi as the best active player while predicting great things for France and PSG forward Kylian Mbappe.
"The best current players? I'd have to go with Lionel Messi, who's more experienced, and Kylian Mbappe, who's the youngster making the biggest impression," he said.
"I think he's going to be the chief global star in the years to come."
Eto'o won ten trophies while at Barcelona, including two Champions League titles.
He won the Champions League again after moving to Inter Milan, where he also picked up a Serie A title.
source Citinews