A former manager at French club, Olympique Marseille has revealed that a fight between then teammates, Didier Drogba and Hossan Mido caused the plane they were travelling in to shake.
Jose Anigo said although the pair were friends, things spiralled out of control when Mido, known to be a prankster played a trick on the stewardess.
Drogba, upset with the act, confronted Mido on the plane leading to a fight between the two.
Marseille were returning to France after a UEFA Cup quarterfinal win against Inter Milan in the 2003-04 season when the argument between the players started.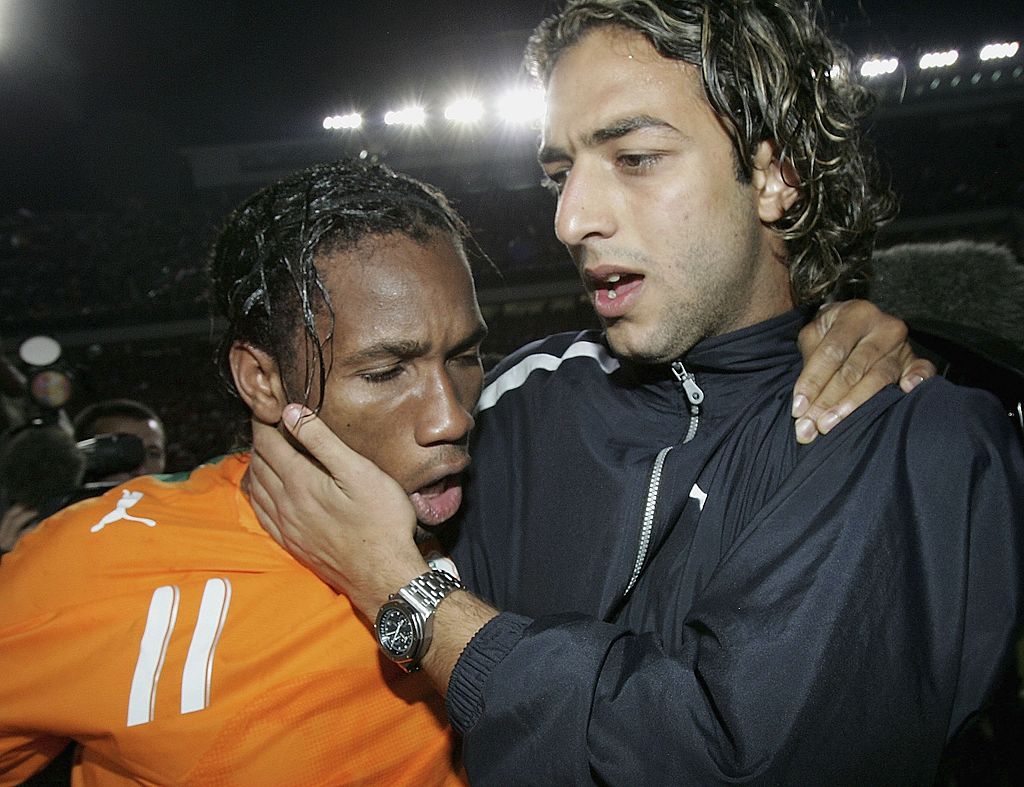 "There was an altercation between Drogba and Mido on board a plane," Anigo told RMC Sport in an interview.
"We were coming back from a European tie. Mido used to play some bizarre jokes. He played one on the stewardess, and Didier didn't appreciate it.
Anigo said the fight was so intense that it created some turbulence in the plane, which forced both players to settle down.
"[Didier] remonstrated with Mido, and things became very heated between the two of them. We were up in the air, and I can tell you the plane shook! They caused turbulence," he said.
"They were a couple of heavyweights. Normally they were friends, but at that point, tempers flared between them."
Mido spent only one year at Marseille, scoring 9 goals before moving to Roma.
Drogba scored 32 goals that season as Marseille reached the UEFA Cup final before signing for Premier League club Chelsea.
source Citinews