Some yam farmers in the Northern Region are worried of poor harvest due a dry spell being experienced in the region.
The rains have stopped falling in some parts of the region for close to two months, thus affecting the growth of crops.
Farmers in the Nanumba North Municipality said the drought affected germination, projecting that the harvest will be very poor this year.
The farmers added that their problems are compounded by neglect of the sector by government.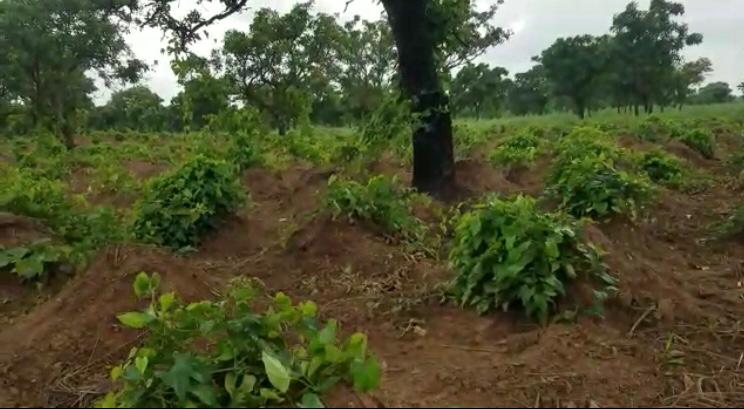 The Secretary of the Yam Farmers Association, William Ntapoan said they neither receive support from government nor get scaled prices like other products. He also complained of poor extension service delivery in yam production.
"Yam farming is part of the farming activities in the county but why is government not paying attention to that sector?" he questioned.
Another farmer, Azondoo lamented over the worsening condition of yam farmers and appealed to government through the Agriculture Department to help the farmers with new improved methods of yam farming.
He said the area contributes greatly to the food basket of the country therefore poor harvest will affect food prices.
A female farmer, Madam Timulbi said she has farmed several hectors of yam with the hope of making some gains but as it stands she may not even recover the resources sank into the farm.
"The yam is all dead, the germination was very poor. It's so sad knowing you have nothing to harvest," she said.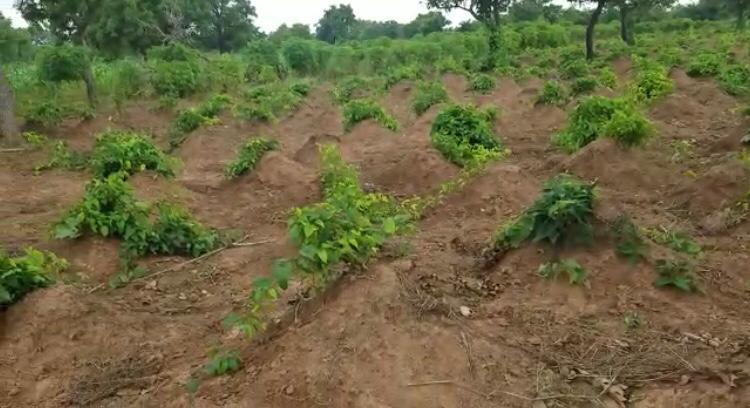 The Acting Regional Director of Agriculture, Hajia Hawa Musah agrees that the dry spell affects farming in the area. She added that the heat has destroyed most of the yam seedlings.
She said there is a huge challenge now in getting yam seedlings to replace the rotten ones. Hajia Hawa added that they are foreseeing low yields of yam in the coming months .
"We are foreseeing lesser yam production due to what happened to the yam seedlings. For that reason, our farmers do not have seedlings to plant for the season, so that is the fear," the Agriculture Director said,
She said yam plays a very important role in reducing the prices of other crops like maize, rice and even for export. Hajia Hawa stressed that yam is a source of food security for the people, therefore the repercussion of a low yield will be felt.
The Acting Regional Director of Agriculture bemoaned the fact that yam production has dwindled, thus affecting prices on the open market.
She assured the farmers that help will come soon to address their request for new and improved methods of yam production to boost farming activities in yam producing areas.
Source: Myjoyonline
Extranewsgh.com is not responsible for the reportage or opinions of contributors published on the website. Read our disclaimer.
Send Your News Stories and General Inquiries to extranewsgh@gmail.com or Whatsapp: 0206386139