In mid August, Joan Laporta, Barcelona's president, laid the club's huge debt issues bare. In his second term, Laporta had a huge mountain to climb.
"Our salaries represent 103 per cent of the club's total income. That's 20-25 per cent more than our competitors."
"The first thing we had to do when we arrived was to ask for a loan of €80m because otherwise, we could not pay the salaries. The previous regime was full of lies," he stated.
Barcelona's net worth stood at negative €451m and total debt at €1.35bn with the blame placed on the previous regime, led by Jose Bartomeu.
Two weeks later, the Blaugrana have reduced the wage bill by over €200m, with new signings registered despite La Liga's strict rules.
They have also made a potential transfer profit of €178.5m according to Mundo Deportivo. How did they get this done? Joy Sports' financial journalist Bill Eshun breaks down the numbers.
Young sacrificial lambs
Barcelona, despite a highly concentrated older core in the last few years, had some youngsters to depend on for the future.
But, with the dire financial situation the club was in, some exits had to be sanctioned. Jean-Claire Todibo was the least surprising one. The centre-back barely got a look in after joining from Toulouse in 2019 for a modest €1m fee.
His exit was needed, a suitor was quickly found and the move was finalized. The 21-year-old returns to Ligue 1 and this time, he will don the colours of OGC Nice.
Junior Firpo's €15m move to Leeds United did not raise many eyebrows either. The Brazilian was deemed as the perfect competitor and eventual first choice left-back after joining from Real Betis. Unfortunately, the move did not pan out.
Carles Aleñá, who was loved by Barcelona faithful at some point, had to be sacrificed to Getafe for a paltry sum. Also, Francisco Trincão, a promising Portuguese winger, has joined Wolves on a loan deal.
Perhaps, the most surprising move of all, was the sale of Emerson Royal to Tottenham on deadline day. The Brazilian right-back had re-joined the club just 29 days earlier and had a whopping €300 million placed on his head as a release clause. Royal's exit no doubt left fans displeased. However, the club's situation made this somewhat a necessity.
Impressive wage cuts and necessary exits
After Barcelona announced Sergio Aguero, Eric Garcia and Memphis Depay's free transfers, there were questions as to how they would be registered, especially after Messi's shocking exit to PSG.
Those questions were put to bed after Gerard Pique, Barcelona's vice-captain, agreed to a substantial pay cut, allowing Garcia and Depay to be registered. Shortly after, Jordi Alba and Sergio Busquets followed suit, allowing Aguero's registration.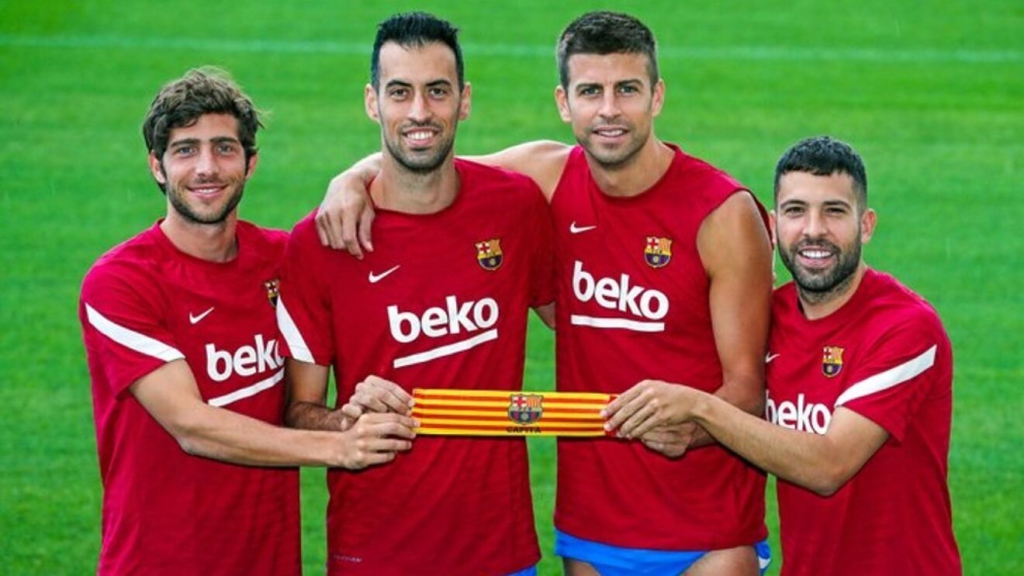 Sergi Roberto, the club's fourth captain, is in talks for a new deal with a wage reduction as well per multiple reports. It has been reported that Ousmane Dembele and Samuel Umtiti could accept a reduction in their wages too.
Antoine Griezmann's last minute exit to Atletico Madrid would please many fans. The Frenchman has not worked out since his arrival in 2019 and his departure was only a matter of time.
Despite moving to Los Rojiblancos on a loan with option to buy and getting nothing in return, Barcelona reportedly saw Griezmann's salary as 'unaffordable' and deemed his exit 'necessary' according to Sport. The club's moves are indeed commendable.
The trouble that still awaits
Messi's exit from the club shocked the world. The six-time Ballon D'or winner was crucial to the Blaugrana on the sporting and commercial side.
"Messi generated a around a third of Barcelona's total income. All sponsors demand to have Leo," Laporta revealed earlier this year. Barcelona's marketing department also revealed in their data that 10% of visitors come to Barcelona mainly because of the man from Rosario.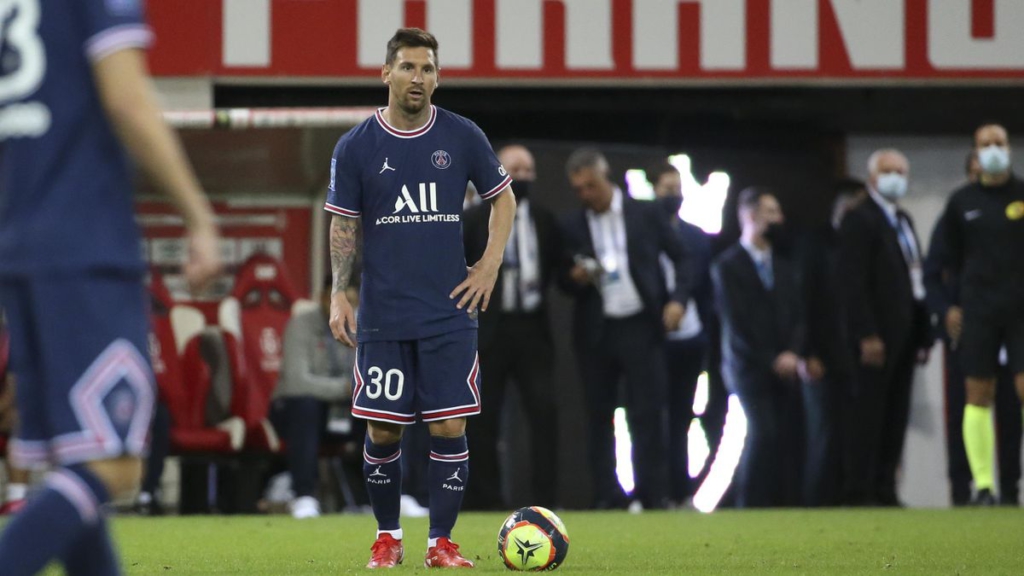 Messi will now wear the colours of PSG, a club that made a number of impressive moves during the summer. Hence, Barcelona are set to lose fans and quality which will negatively impact money. The revenue of the club (€855 million as of June 2020 accounts), mainly sponsorship money and ticket sales are expected to reduce significantly in the coming years.
This information has been well documented by the club and it will be expected that necessary steps will be made to make this less of an issue.
What to hope for
Barcelona still have a wealth of young talents to build the club around. Frenkie De Jong is proving to be an integral part of midfield.
Ansu Fati, who recently took the legendary 10 shirt, has enormous potential higher up the pitch. Also, the emergence of Pedri has been timely.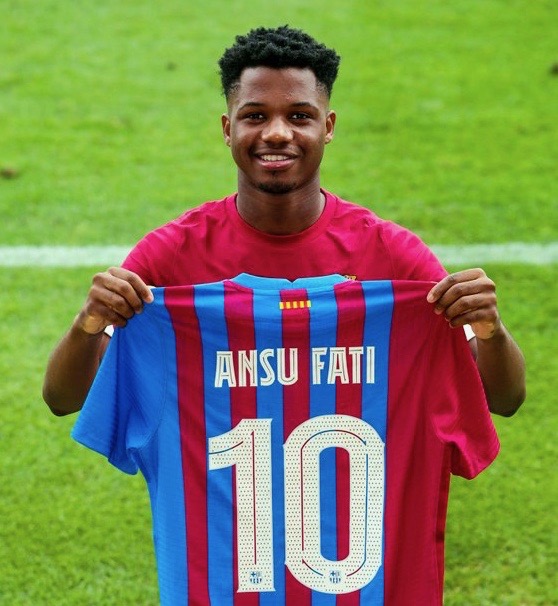 The free transfers of Aguero, Depay and Garcia although unimpressive to some is something worth applauding.
Manchester United brought Varane, Sancho and Ronaldo in. PSG summoned a mouth-watering list of players this summer whilst holding on to Mbappe. Chelsea addressed their main issue upfront with Lukaku's arrival.
Tottenham quietly made some moves whilst sensationally keeping the unhappy Harry Kane. These clubs have done amazing work. However, Barcelona tops them all considering the herculean task they faced at the start of the window.
Source: Myjoyonline
Extranewsgh.com is not responsible for the reportage or opinions of contributors published on the website. Read our disclaimer.
Send Your News Stories and General Inquiries to extranewsgh@gmail.com or Whatsapp: 0206386139