The Ghanaian Farmer, in collaboration with The Multimedia Group, is set to hold the maiden edition of The Ghanaian Farmer Conference in Accra on the theme: 'The Role of Stakeholders In Solving  Agricultural Development Challenges Along The Value Chain'
The event which is expected to take place on April 26, 2021, will bring together key stakeholders in the agriculture value chain including investors, processors, businessmen, promoters as well as policymakers to discuss food security while providing solutions to challenges in the industry.
Speakers at the first-ever Ghanaian Farmer Conference include representatives from the Ministry of Food and Agriculture, National Food Buffer Stock, Council for Scientific and Industrial Research, Ghana Exchange Commodities, Peasant Farmers Association among others.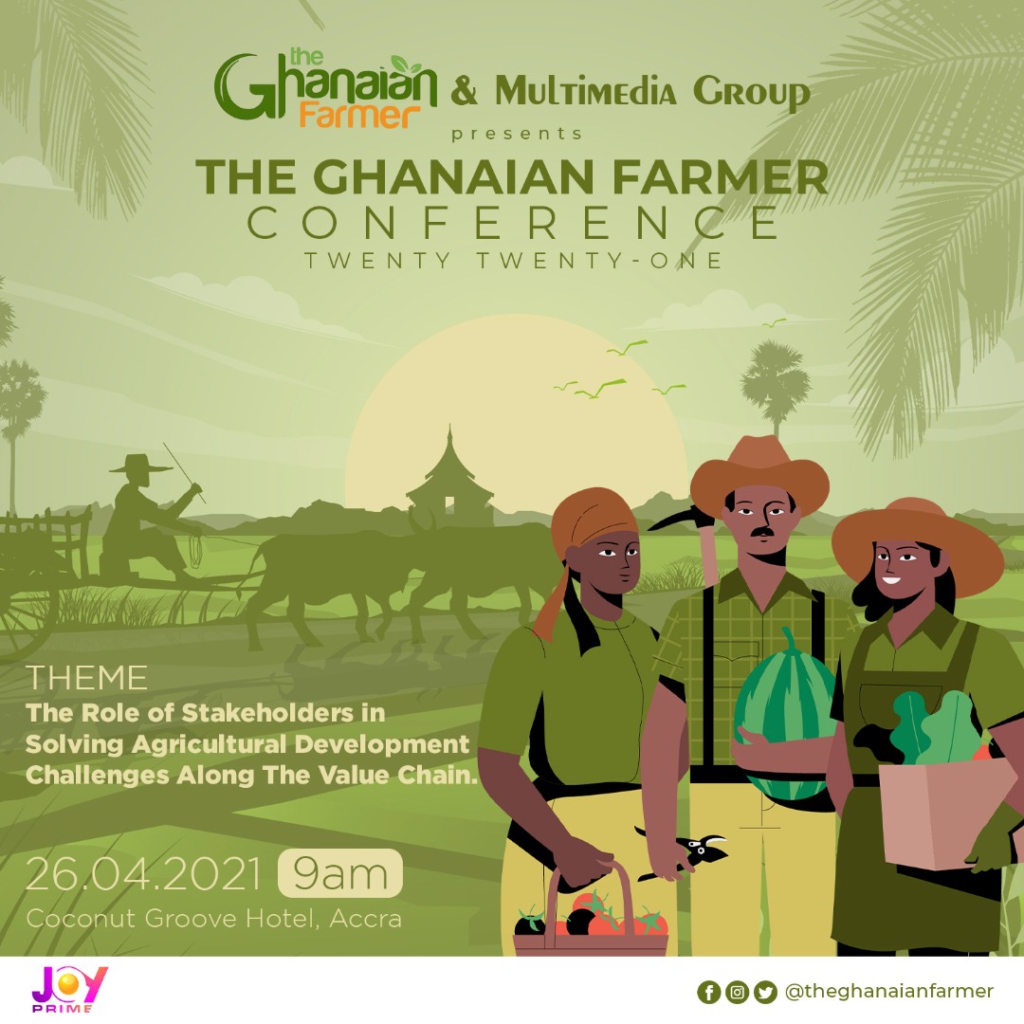 The forum is expected to create a platform for farmers and other stakeholders in the value chain to connect and contribute meaningfully to discussions on planting season, processing, storage and food security in Ghana.
According to the Executive Director and Host of The Ghanaian Farmer TV Show On Joy Prime, Enyonam Manye, the event is on the background of the need for an active agriculture stakeholder engagement to strengthen and sustain the transformational development of the sector.
This will bring to the farmers, innovation, technology and support through government and various stakeholders for the achievement of higher harvest each season.
The Ghanaian Farmer TV Show which airs on Joy Prime TV every Monday at 20:30pm is a platform dedicated to supporting small-scale farmers.
Source: Myjoyonline
Extranewsgh.com is not responsible for the reportage or opinions of contributors published on the website. Read our disclaimer.
Send Your News Stories and General Inquiries to extranewsgh@gmail.com or Whatsapp: 0206386139