The Minister for Youth and Sports, Mustapha Ussif, has met with former players of the senior national team, Black Stars.
In attendance at the meeting were players from different generations of the Black Stars, notably from the 1960s to 2000s.
Wilberforce Mfum, Rev Osei Kofi, Ibrahim Sunday, Willie Klutse, Awuley Quaye of the 1960s and 1970s were at the meeting which also had Abedi Pele, Osei Kuffour, Anthony Baffoe, Ibrahim Tanko, Stephen Appiah, and many others.
Addressing the former players, the Minister said the meeting with them is part of a series of engagements to familiarise himself with those who have contributed immensely to the growth of Ghana football and tap into their experiences.
"As part of my stakeholder engagements as new Minister of Youth Sports, I have called this meeting to familiarise with you, our legends, thank you for your patriotic service to our nation and also seek your guidance and support for the new generation, as they strive to emulate your golden path," said Mustapha Ussif in his welcome address.
"While I saw the exploits of some of you growing up as a child and later as an adult, I have also read about the incredible mark some of you made before some of were born.
"Standing before you, our legends gives me nostalgic memories, but it also gives much inspiration," he stated.
Mustapha Ussif paid glowing tributes to the legends for their immense contributions to Ghana's national teams, and Ghana football in general.
"The proudest moments of our nation's football history, without doubt, were in 1963, 1965, 1978, and 1982 when the Black Stars won the African Cup," the Sports Minister noted.
"We cannot also forget Ghana's unforgettable maiden FIFA World Cup appearance in Germany, as well as your outstanding performance at the 2010 World Cup.
"We can't also forget Ghana's first Olympic medal in football and the exploits of some of you in giving the country so much to cheer about in age competitions; the FIFA U-17 and U-20 World Cups over the years.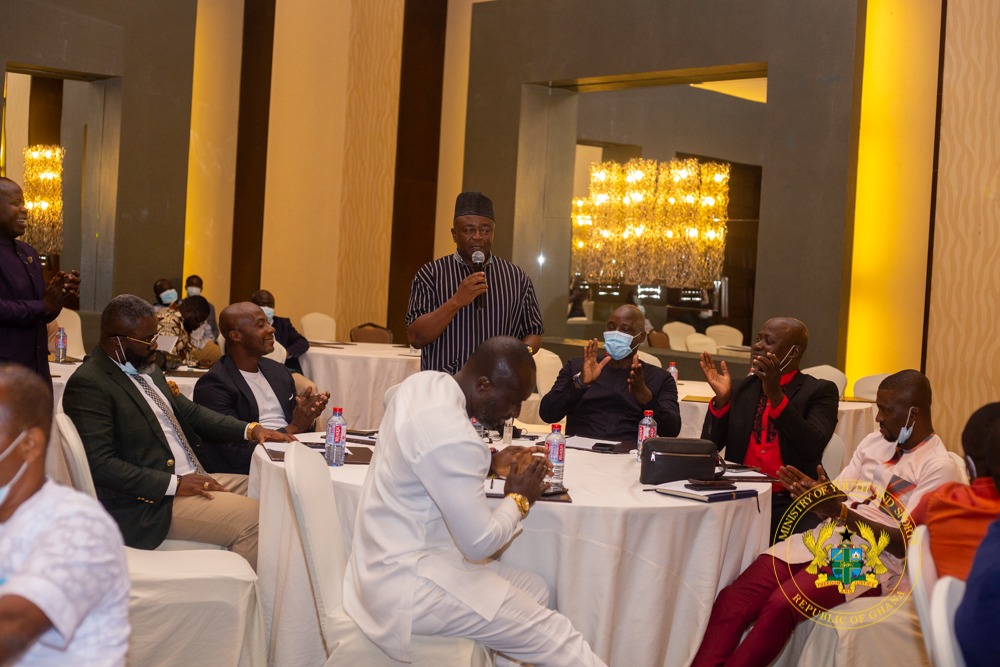 "The nation cannot also forget the beautiful memories you have given us in club football, and giving our clubs many continental honours, notably with Kumasi Asante Kotoko and Accra Hearts of Oak.'
"Ghana will forever be proud of you, and if I have invited you here today, it is to, once again, express the gratitude of the country, and that of the President, Nana Addo Dankwa Akufo-Addo."
The Minister urged the former players to come on board and continue to play a role as new generations of players try to emulate them.
"Beyond your glorious playing days, a number of you have served, and continue to serve our nation as coaches and in other capacities."
"With much humility, I call on all of you to come on board and support us with your blessings and prayers."
The Minister assured he will hold similar engagements with retired footballers in other parts of the country, as well us with retired sportsmen of other sports disciplines.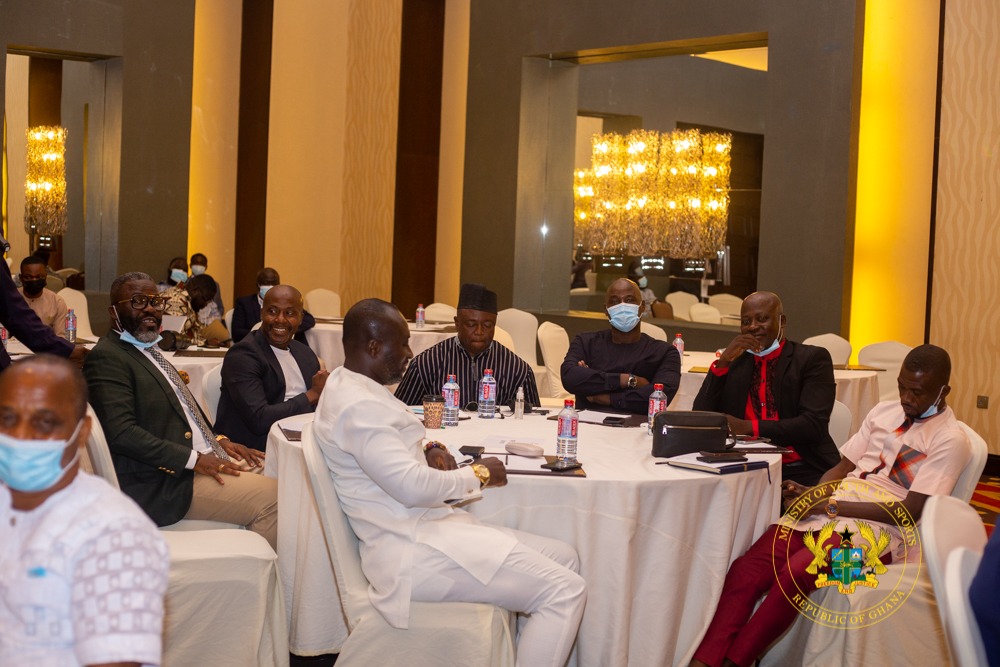 "Moving forward, I have decided to hold such interactions in zones across the country so that I can get to interact more with other legends in other parts of the country who could not make it to this meeting."
"I will also be meeting with legends or retired athletes of other sporting disciplines, including boxing, athletics, etc, for a similar exercise."
The meeting is expected to have the former footballers share their ideas on what is most appropriate for the administration of Ghana football.
Source: Joy Sports
Extranewsgh.com is not responsible for the reportage or opinions of contributors published on the website. Read our disclaimer.
Send Your News Stories and General Inquiries to extranewsgh@gmail.com or Whatsapp: 0206386139