A driver of a minibus, Limann Akwara was trending on social media after dropped his passenger in front of the Joy FM building to meet his idol, Shatta Wale.
He was headed to Accra from Accra Newtown when he caught a whiff of the 'Melisa' hitmaker inside the Hitz FM studio on Daybreak Hitz.
Mr Akwara abruptly ended the trip and paid back all passengers their fares in order to catch a glimpse of Shatta Wale.
"If I die after meeting Shatta Wale, I won't mind because I have achieved my dream," said the emotional Trotro driver who lost his mother this morning.
Joy News' photojournalist, David Andoh captured the scenes.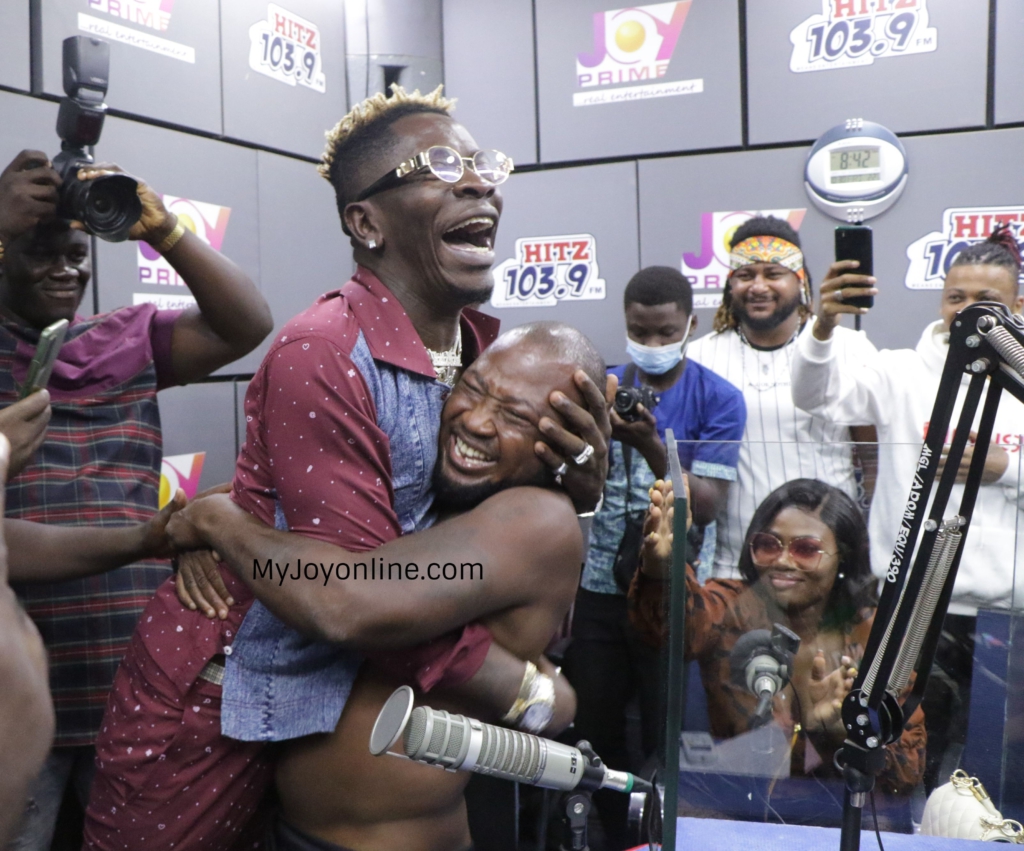 Extranewsgh.com is not responsible for the reportage or opinions of contributors published on the website. Read our disclaimer.
Send Your News Stories and General Inquiries to extranewsgh@gmail.com or Whatsapp: 0206386139