Black stars deputy captain, Thomas Partey, has assumed a new role, becoming a member of the traditional leaders of Odumase Krobo.
The midfielder was enstooled by paramount chief of the area, Nene Sakite II and heralded as 'Mahefalor'.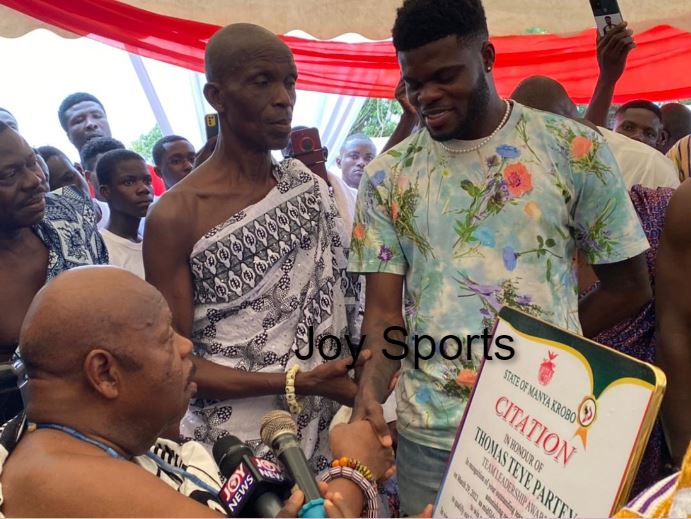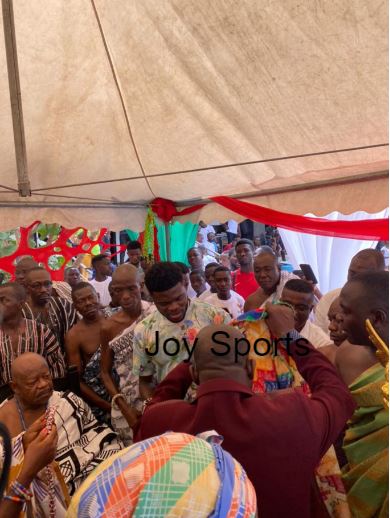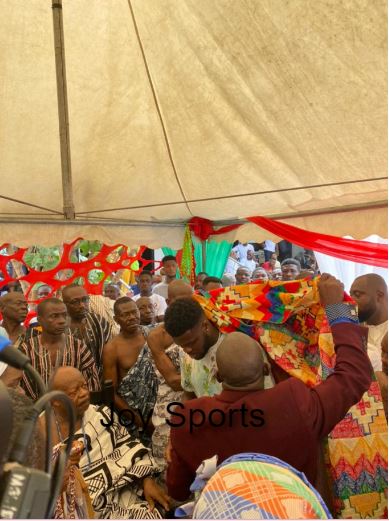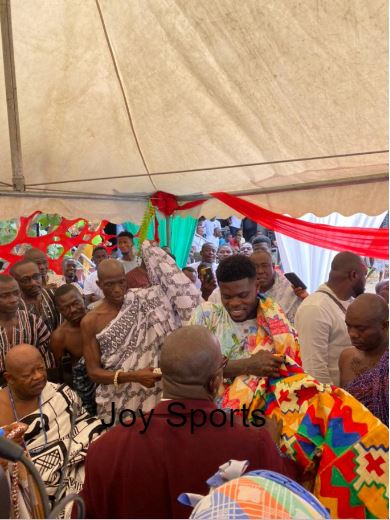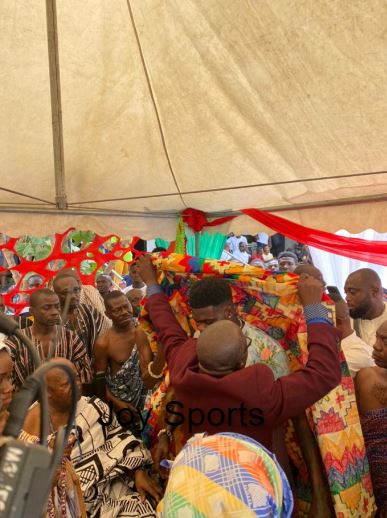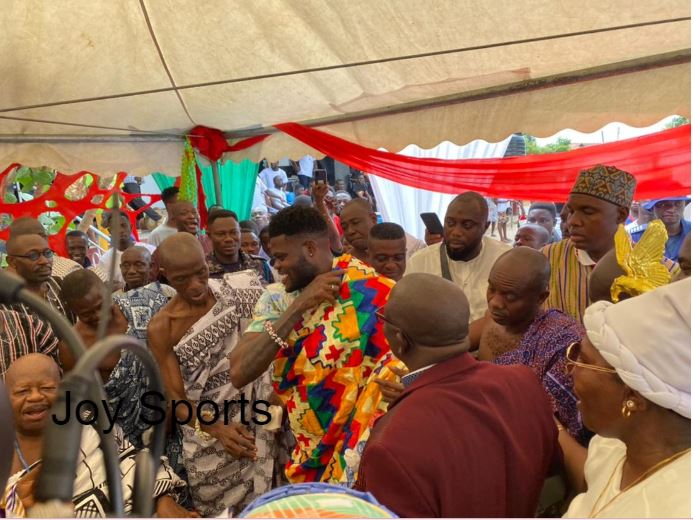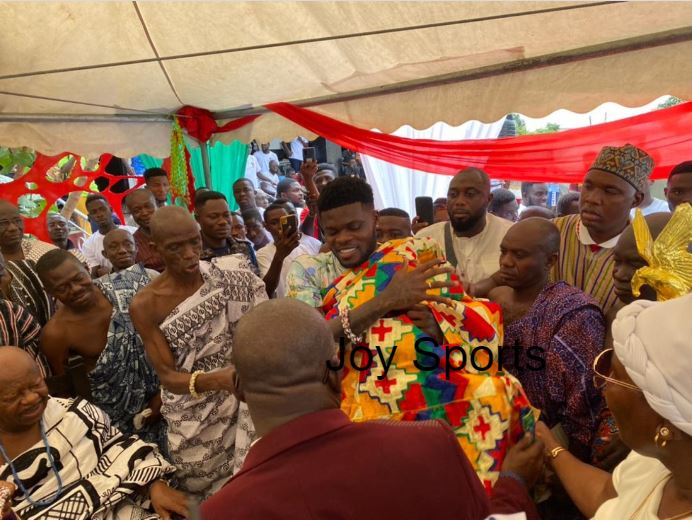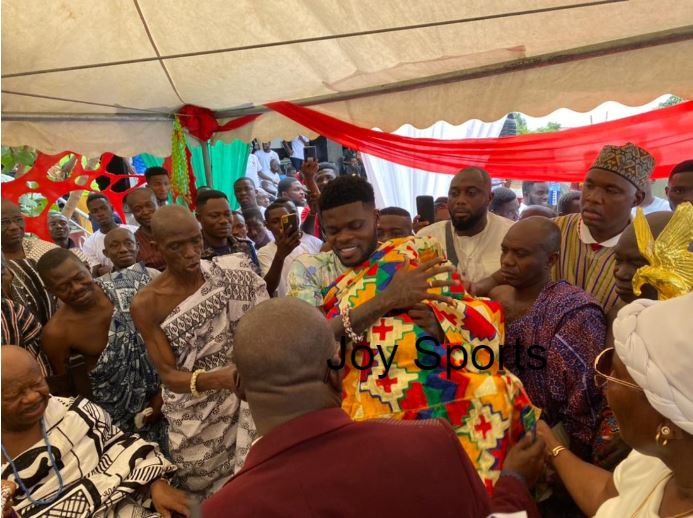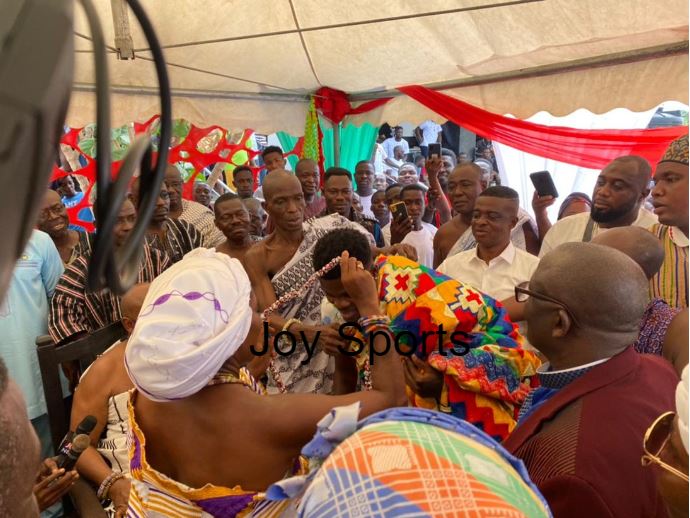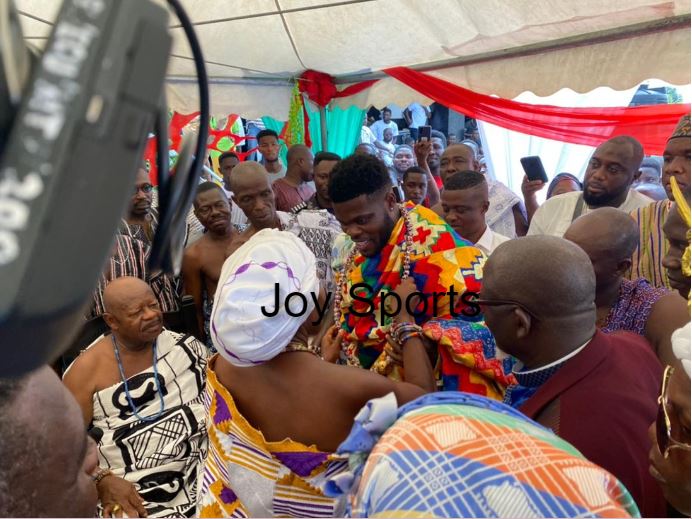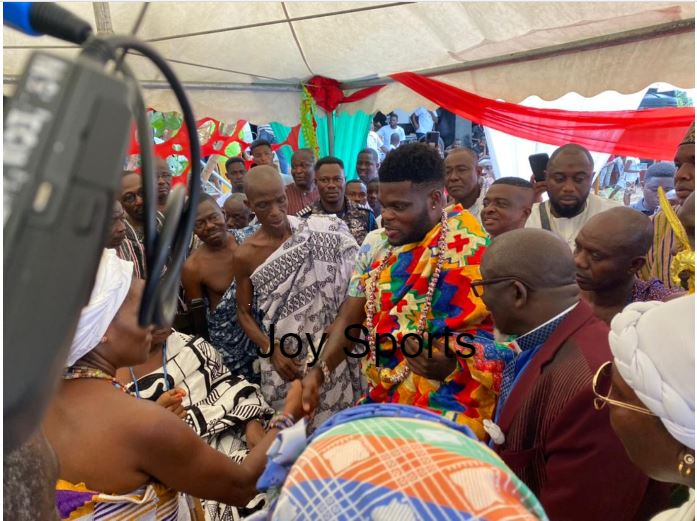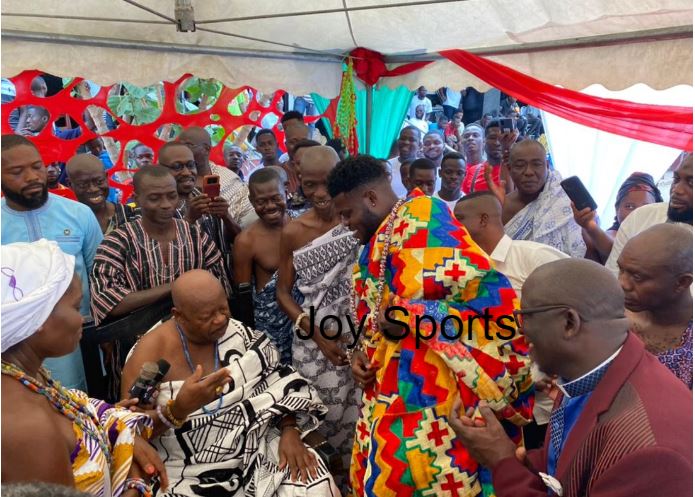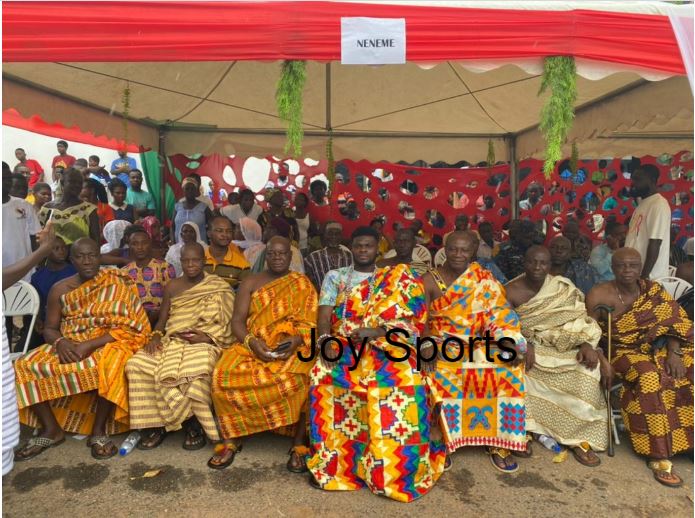 Source: JoySports
Extranewsgh.com is not responsible for the reportage or opinions of contributors published on the website. Read our disclaimer.
Send Your News Stories and General Inquiries to extranewsgh@gmail.com or Whatsapp: 0206386139