The management of the OCP Africa, a leading global provider of phosphate and its derivatives has donated over 100 bags of fertilizer to Agrihouse Foundation.
The move is to support one of its flagship programmes; Agricultural students' Career Guidance & Mentorship Dialogue Bootcamp which is designed to train the youths  and also stimulate their passion in agriculture.
The fertilizer is expected to be used at filed training during the AG-STUD mentorship and mentorship session.
Presenting the items, the Country Director of OCP Ghana, Samuel Oduro Asare commended the leadership of Agrihouse Foundation for coming out with a programme that is nurturing the youths for the agricultural industry.
He said his company will continue to partner Agrihouse Foundation to train the youths not only to become employable but also have the ability to be employers.
On his part, the CEO of Agrihouse Foundation, Alberta AKosa thanked the company for the gesture and promised to use them for its purpose.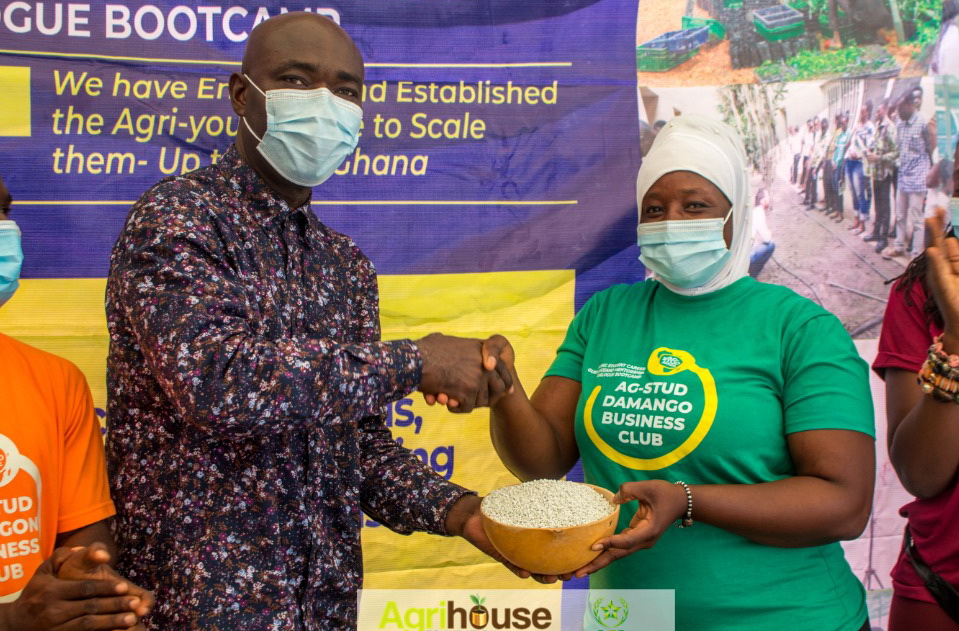 She appealed to other corporate bodies to come on board to support the Foundation in order to extend the programme to cover more youths.
Agricultural students' Career Guidance & Mentorship Dialogue Bootcamp which has trained hundreds of young people in agriculture is a practical beginner Agribusiness initiative designed to develop Agric students, beginner agribusinesses and start-ups' expertise, while also exposing them to the dynamics of the market, through education.
Africa is a subsidiary of OCP Group  with almost 100 years of experience.
OCP AFRICA was created in 2016 to contribute to the sustainable development of African agriculture.
The company develops fertilizer solutions customized to local conditions and crop needs.
It also works with partners in many different African governments, non-profits and private enterprises to connect farmers to
Source: Myjoyonline
Extranewsgh.com is not responsible for the reportage or opinions of contributors published on the website. Read our disclaimer.
Send Your News Stories and General Inquiries to extranewsgh@gmail.com or Whatsapp: 0206386139