The 2018 National Best Farmer James Boateng is calling for the introduction of agricultural ambassadors in all Municipal and District Assemblies across the country.
The ambassadors, according to him, will be made to station in the communities to engage the youths in various agricultural programs aimed at stimulating their passion for agriculture.
Mr Boateng said this during the opening ceremony of the 4th edition of the Agricultural Students Career Counseling and Mentorship Dialogue Boot Camp in Accra.
According to him, the ambassadors should be successful people with a strong agricultural background who can also serve as role model that will attract the youths into agriculture adding that they will be giving specific roles to play.
The 2018 National Best Farmer said despite the several opportunities in the agricultural sector, he is not happy about how the youth keep abandoning the agriculture sector which has a lot of job opportunities and rather travel to unstable African countries to seek greener pastures.
He blamed the situation on the lack of attractive youths in agric policy and publicity on prospects of the industry to stimulate their passion in agric.
In her welcome address, the Executive Director of the Agrihouse Foundation, Alberta Nana Adwoa Akosa, said the program has been an Agri-booster and capacity-building initiative that is purposely designed to empower the Ghanaian youth in a futuristic module that feeds into the country's agricultural objective of achieving food security while providing sustainable employment.
She said over the past three years, AG-STUD has been at the forefront of driving an agenda that seeks to gather agricultural students, agribusiness beginners and start-ups to appreciate the key roles they play in building resilience and preparedness towards sustaining the future of the nation through creative and innovative agriculture.
She added that the bootcamp has so far trained and mentored over 600 students directly and about 20,000 students indirectly.
Under the program 14 individuals have been  nurturedtheir individual ideas and currently  operating their own  businesses .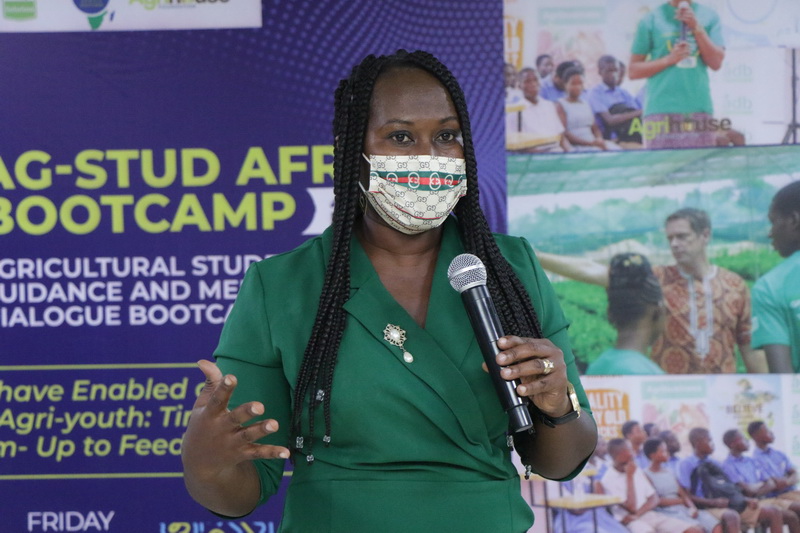 Alberta Akosa noted that the five-day bootcamp was  to be more practical as it  seeks to empower students, agribusinesses and participants with knowledge in best farming practices, particularly, in line with fertiliser application and appropriate use of inputs, farm management, Agribusiness knowledge, industry innovations.
At the end of the workshop, participants are expected to acquire extensive knowledge in agric especially on how to select the right fertilizers for their crops, have a clear understanding regarding the rate and times fertilizers must be applied to guarantee maximum efficacy business idea.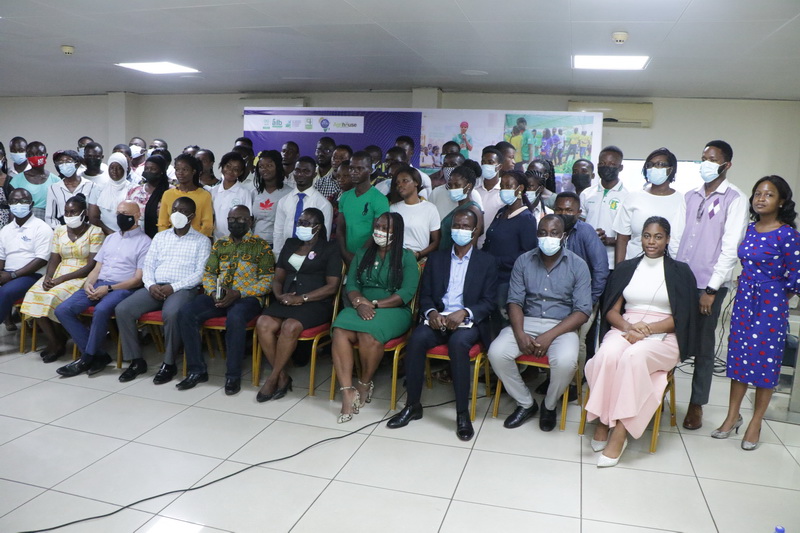 "We intend to follow-up on them as a way of monitoring and guiding, to help them establish themselves," said Alberta Akosa.
The five days event paraded agricultural experts, land economists, financial consultants, and top businessmen to mentor the participants.
The participants who will be taken through various sessions  to demonstrate their ideas will be rewarded.
Source: Myjoyonline
Extranewsgh.com is not responsible for the reportage or opinions of contributors published on the website. Read our disclaimer.
Send Your News Stories and General Inquiries to extranewsgh@gmail.com or Whatsapp: 0206386139