The wife of actor John Okafor popularly known as Mr Ibu, has revealed that the actor has been hospitalised again.
According to Stella Maris Okafor, her husband was admitted on their wedding anniversary, May 25.
This is the second time he has been admitted on their anniversary.
"Hello, my beautiful people, by this time last year, 25th May my wedding anniversary, my husband was admitted to the hospital today again 25th May he is in the hospital, but I give God all the glory happy wedding anniversary to us @realmribu1 I can't kill myself is well," Mrs Okafor wrote on Instagram.
She added a picture of the two of them to the post. The couple got married in 2010.
Mr Ibu hospitalised again
This is not the first time the actor has been hospitalised. In April he shared series of videos of himself and his wife on TikTok from the hospital.
He took pictures and videos with health professionals at the institution when he was discharged.
In March 2022, Mr Ibu revealed in an interview with Premium Times that his 'Village People' attempted to kill him twice through poison.
In local Nigerian parlance, "Village People" refers to evil kinsmen, witches, and sorcerers who reside in the village and 'hinder' an individual's progress.
He had been hospitalised and received treatment at Zenith Medical and Kidney Centre Abuja. He was later discharged from the hospital.
Setting the records straight, Mr Ibu explained how he battled what he described as an unknown ailment.
He said, "it's a long story because the sickness didn't start today, all these while we've been running around, going from here to there, from one diagnosis to another, mentioned different names of sicknesses, I was even tired of the results, how could all these aliments be in one person's body."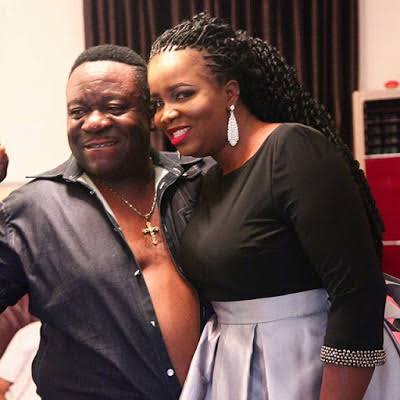 Source: MyJoyOnline