Turns out Kuami Eugene isn't just a prolific songwriter and all that. He's very adept at video games too!
Still buzzing after being crowned VGMA Artiste of the Year, the musician added the title of #JoySportsFaceOff Fifa Best Player after winning the second edition.
Saturday's event saw the 'Open Gates' hit maker bruise popular social media content creator, Kwadwo Sheldon.
In a best-of-five series, Kuami Eugene won three, drew one and lost one.
His "I'm best Fifa 20 player in Ghana" boast in the lead up to the event now has grounds, and the performance – which saw him lose the first game before winning the next two – will surely raise eyebrows within the gaming community.
"I have to humbly take my L, and admit Kuami Eugene was better," Sheldon acknowledged in the post event chat.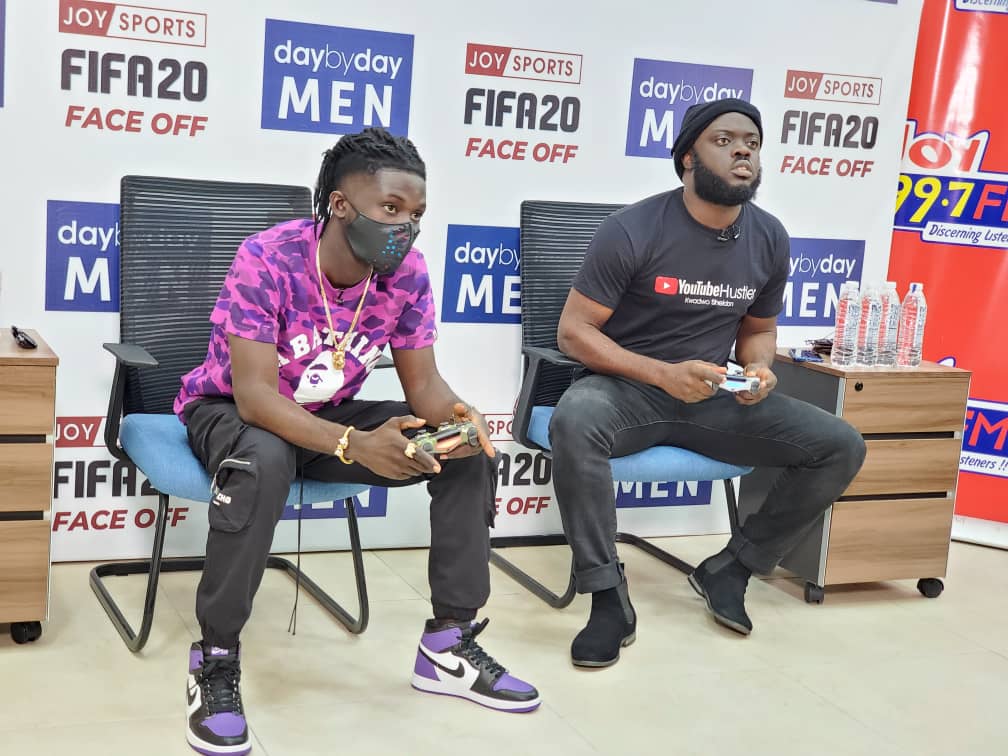 The event was streamed on the Joy Sports handles on Twitter, Facebook and YouTube, garnering live views in excess of 50,000 overall.
Saturday's event was sponsored by DaybyDay Men range of skincare products, marketed in Ghana by Dream Cosmetics.
On his part, the musician described the event as enjoyable and relaxing. He was clearly thrilled with his day's work, taking to Twitter shortly after he had won to tease Sheldon in a good-natured manner.
Background
Joy Sports continue to lead the way in entertaining sport and associated content.
In recent months, the team have dominated social media trends with our shows, exclusive news and updates. And another exciting foray has been made into E-sports with the FaceOff events.
The first instalment of the #JoySportsFaceOff featured Asante Kotoko's Ibrahim Danlad and Hearts of Oak shot-stopper, Richard Attah.
Danlad was the victor in the day in a best-of-five series held in August, which received a similarly massive reception.
Source: Joy Sports
Extranewsgh.com is not responsible for the reportage or opinions of contributors published on the website. Read our disclaimer.
Send Your News Stories and General Inquiries to extranewsgh@gmail.com or Whatsapp: 0206386139