A group of Carabinieri military police have been arrested and their police station closed after investigators uncovered a raft of alleged crimes taking place in the barracks.
The Carabinieri in the northern city of Piacenza are suspected of drug-trafficking, blackmail and torture.
The case has shocked prosecutors and residents in the northern Italian city.
"We are untouchable," one of the suspects is alleged to have told a colleague on a police wiretap.
Accounts of the team's exploits were front-page news in Italy on Thursday, and local prosecutor Grazia Pradella said "nothing that went on in that barracks was legal – they were out-and-out criminals".
The allegations read like the pages of a crime novel, and many of the offences took place in the weeks when Italy went into pandemic lockdown, even though the police operation began in 2017.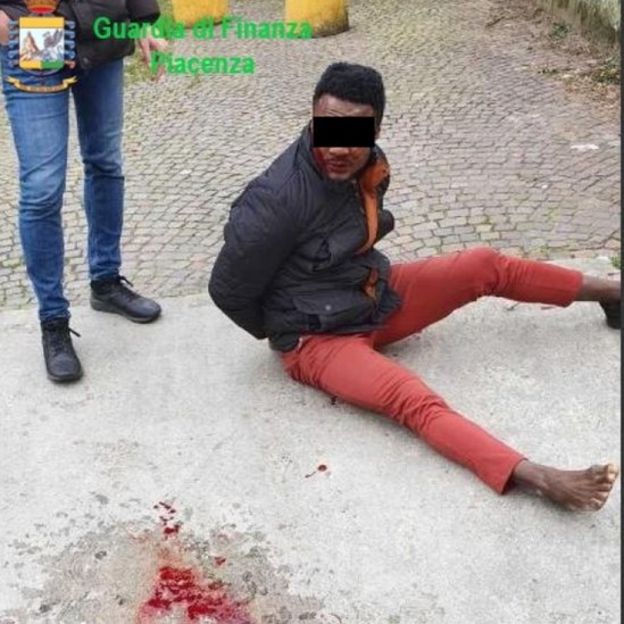 "While the city of Piacenza was counting so many coronavirus deaths, these Carabinieri supplied drugs to the drug dealers who were stuck at home without drugs under anti-Covid rules," the prosecutor said. Piacenza is in the northern region of Emilia Romagna and suffered one of the highest death rates in Italy.
She compared what went on at the barracks to the practices of organised crime syndicates.
Suspects who were brought in for questioning were mistreated and even tortured. One photo released to the media showed a detainee in handcuffs and bare feet with a bloody nose.
According to one wiretap, one member of the corps was heard saying they would never be caught. "I've made a criminal gang, guys! In short, we've built a pyramid. We stand on top – me you and him – we're untouchable ok?"
The prosecutor said Carabinieri in the Levante barracks were suspected of drug dealing, receiving stolen property, extortion, illegal arrest, embezzlement and abuse of office. While 12 people were under investigation, five people were detained and a sixth placed under house arrest.
The military prosecutor in Verona, who has jurisdiction in the case, said he had opened an investigation and was working in close contact with his colleagues in the civil judiciary.
The revelations risked tarnishing the image of 110,000 men and women who did their best every day to uphold the values of the military police force, Italy's defence minister said.
However, reports also emerged of a young Carabiniere who refused to join in the beatings, drugs and other alleged illegal activities.
The most recent arrival at the barracks, identified in Italian reports as having the initials RB, was recorded complaining to his father about what was going on. According to Italian media, his father told him to move to a department where he would feel more comfortable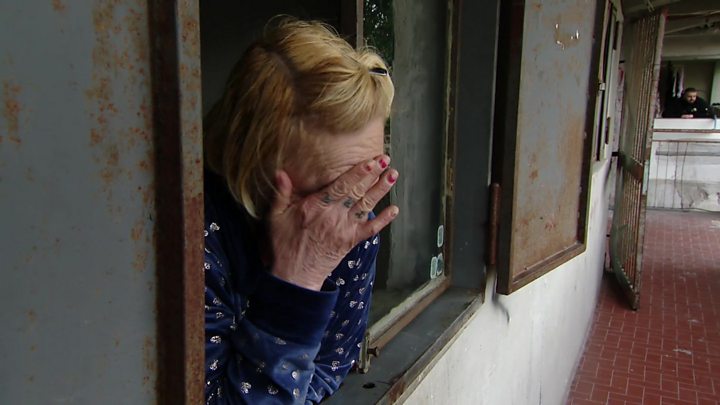 Extranewsgh.com is not responsible for the reportage or opinions of contributors published on the website. Read our disclaimer.
Send Your News Stories and General Inquiries to extranewsgh@gmail.com or Whatsapp: 0206386139