Mohamed Salah is on the verge of making Liverpool history.
The Egyptian is one goal away from being the first Reds player to score 20 or more in the Premier League in three separate seasons.
The Merseysiders have boasted some of the greatest strikers in Premier League history in Michael Owen, Robbie Fowler, Fernando Torres and Luis Suarez.
Yet Owen never hit 20 goals in a single campaign, Torres managed it only once and Fowler and Suarez both did it twice.
Salah, 28, currently sits two strikes behind Harry Kane on 19 goals and Newcastle may feel his wrath on Saturday after he was left out of the starting XI for Monday's draw at Leeds.
A third Golden Boot in four seasons could be within touching distance — yet people still do not seem to appreciate just how special the former Roma man is.
Output merchant
Since returning to England ahead of the 2017-18 season, Salah has been peerless.
He leads the goalscoring charts with 92 strikes, while only two other players have more than 70 — Kane (85) and Jamie Vardy (73).
The Liverpool No11 also ranks third for assists with 31, where only Andrew Robertson (33) and Kevin De Bruyne (49) have notched up more.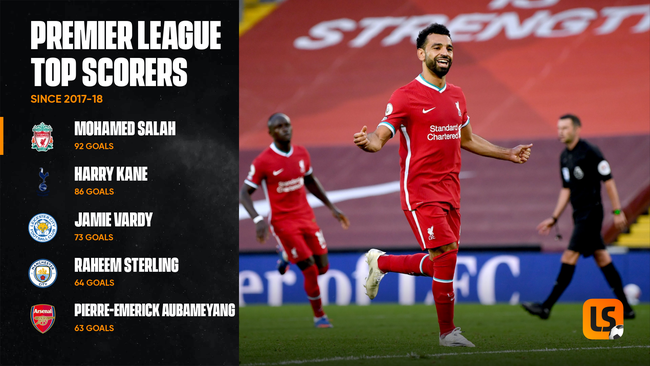 All in all, Salah has managed an incredible 123 goal contributions in just 139 appearances.
Reds boss Jurgen Klopp has been effusive in his praise of the Egyptian.
Only this week he said: "Salah is just a natural goalscorer, he wants to score goals. That is something he has developed later in his career.
"That is what world-class players do [score season after season]. Knowing your own quality helps you get back on track quicker than others."
Mr Reliable
An overlooked part of the former Chelsea man's game is his durability.
Since making his debut for the Reds, he has missed just three matches due to injury, racking up 11,604 minutes in the Premier League. That is the equivalent of 129 full games.
Over a four-year period, that averages out at roughly 32 matches and there are still six games left this season for that to increase.
System player
After a disappointing first spell in England with Chelsea — making just six Premier League starts before being loaned to Fiorentina — it was a surprise to many to see the Reds move for Salah.
However, Liverpool had done their due diligence before paying out £36.5million for the Egyptian.
The analytics team at Anfield, namely Ian Graham, had provided data suggesting Salah would pair well with Roberto Firmino because he 'creates more expected goals from his passes than nearly anyone else in his position'.
Salah was signed for a specific reason and the Reds' system plays to his strengths.
Longevity
The most staggering part of all of this is that Salah appears as though he can sustain these levels for another five or six years.
He is explosively quick but is not reliant on pace to be at his destructive best. His intelligent movement is one of the reasons he is so prolific and he is unlikely to lose that with age.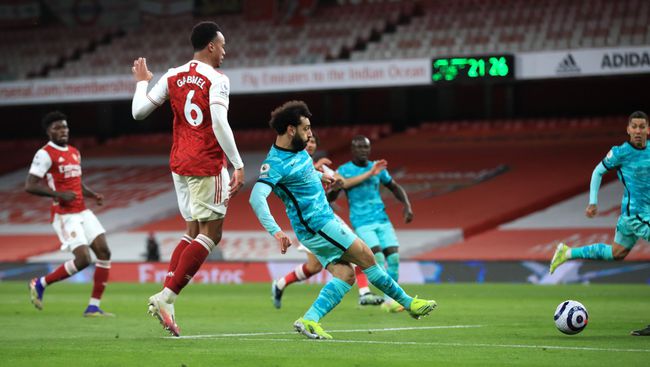 The next phase of his evolution could well mirror what Real Madrid did with Cristiano Ronaldo.
They tweaked their system and positioned him as a centre forward. He then developed into a penalty-box poacher and that is why, at 36, he is still banging in the goals with Juventus.
Redefined role
Inverted wide forwards are trendy these days. They have been chipping in with goals for well over a decade — but the Premier League had not seen a player do what Salah is doing.
Premier League clubs have never possessed their own version of Lionel Messi, a goalscoring phenom positioned out wide. Until now, that is.
Salah might not be as aesthetically pleasing as the Argentine legend but he is just as productive.
Source: livescore
Extranewsgh.com is not responsible for the reportage or opinions of contributors published on the website. Read our disclaimer.
Send Your News Stories and General Inquiries to extranewsgh@gmail.com or Whatsapp: 0206386139