Senior Vice President of IMANI Africa, Kofi Bentil, says the inconsistencies in government's communication over the Electronic Transaction Levy Bill (E-levy) amounts to a disrespect of people's intelligence.
He said government has not been objective in its consultations over E-levy as certain groups are deliberately left out, creating room for some selected persons to rain praises on the policy.
The private legal practitioner described the tax policy as "unpopular" when he was hosted by Joy News' Samson Lardy Anyenini on Newsfile on Saturday.
He added that the position of government officials and how they communicate about the proposed levy is what gives the opposition National Democratic Congress (NDC) the room to oppose it.
"Sometimes, it's very interesting how people come and spin and expect that we believe it, assuming that we don't know what is going on.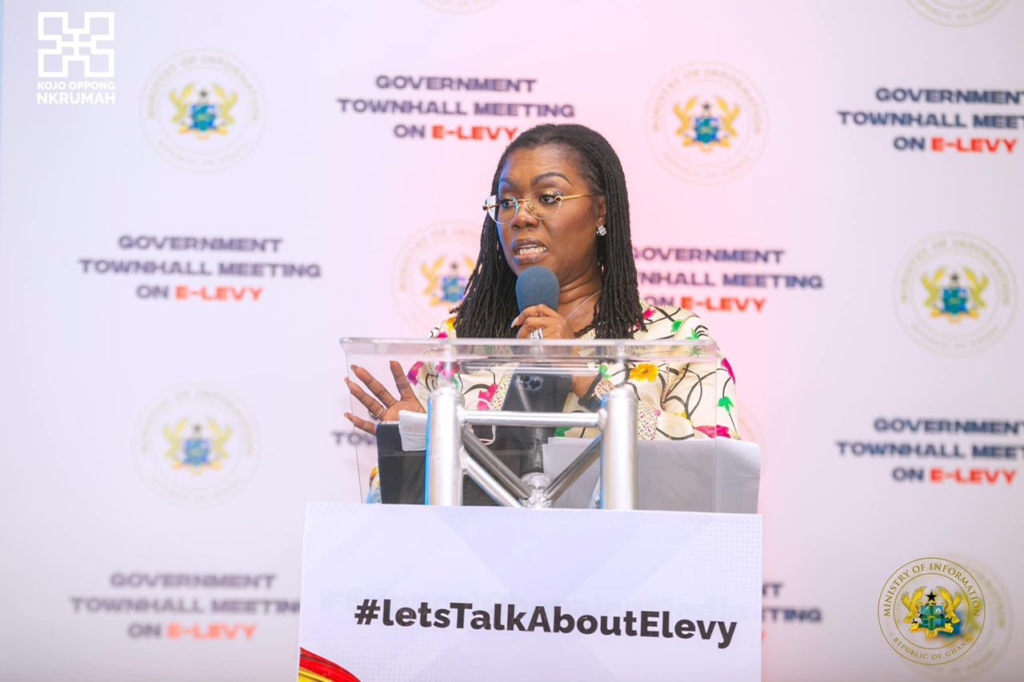 "In the first place when this thing [E-levy debate in Parliament] went bad, we came on this show [and] they told us that they have passed it."
"They've gone back to do the so-called consultations and in doing that, they are creating these crowds of selected people and excluding other people, as if we won't know, as if we can't tell.
"There is too much spin and now the spin has gotten to the point where it is a disrespect of our intelligence," he lamented.
Mr Bentil further noted that "if they [the Majority] had the numbers, they would be on the floor and they would be pushing this through. It is very clear that the E-levy is extremely unpopular [and] it is giving the NDC a lot of energy to continue to fight it."
According to him, government may have to use brute force to pass the levy into law, although he was quick to add "even if they do, they will pay a very high price for it."
He, therefore, suggested that government explores other proper avenues to understand the position of Ghanaians on the controversial levy.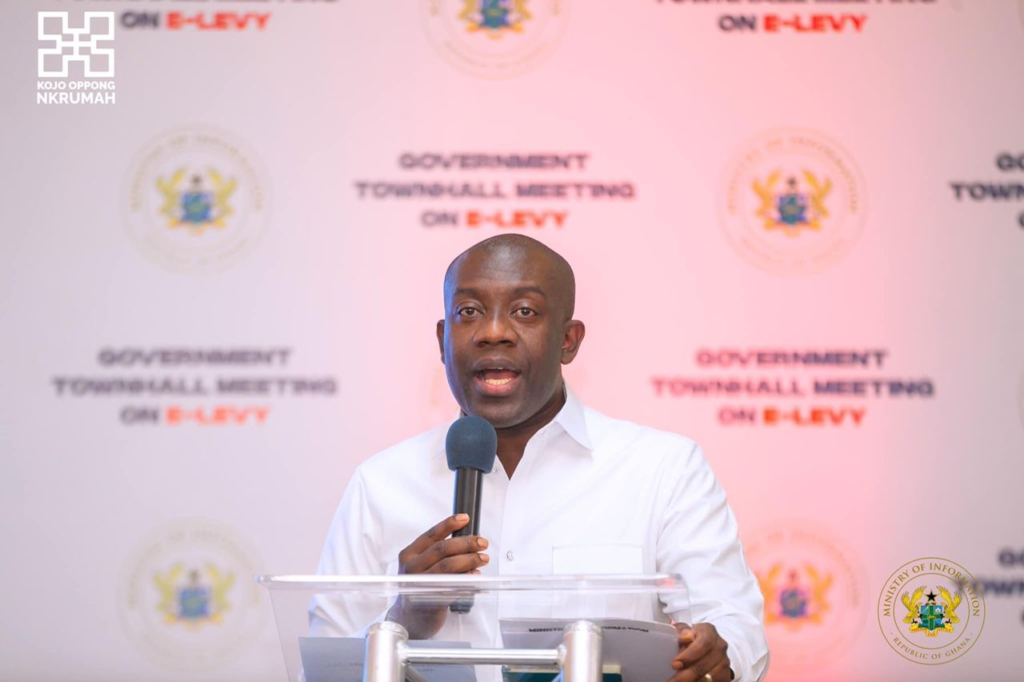 Mr Bentil said, "there are actually alternatives to E-levy and there are ways to solve the problem."
The tax has been the bone of contention since government presented its 2022 Budget statement to the House last year.
Minority insists that the 1.75% tax is a tool to exacerbate the plight of the ordinary Ghanaian, which the Covid-19 pandemic has already impacted.
A section of the populace and experts have also greeted the yet-to-be approved levy with disapproval.
But the Finance Minister, Ken Ofori-Atta, says he is working out modalities to resubmit the Electronic Transaction Levy (E-Levy) to Parliament for approval.
Addressing the media at the Ministry's press conference on Wednesday, January 26, Mr Ofori-Atta enumerated that it will encapsulate the following:
Mobile money transfers between accounts on the same electronic money issuer (EMI)
Mobile money transfers from an account on one EMI to a recipient on another EMI
Transfers from bank accounts to mobile money accounts
Transfer from mobile money accounts to bank accounts
Bank transfers on a digital platform or application which originate from a bank account belonging to an individual to another individual
The Minister subsequently highlighted some scenarios where the E-Levy will not apply. They are;
Cumulative transfers of GHC100 per day made by the same person
Transfers between accounts owned by the same person
Transfers for the payment of taxes, fees and charges on the Ghana.gov platform
Electronic clearing of cheques
Specified merchant payments (that is, payments to commercial establishments registered with the GRA for income tax and VAT purposes)
Transfers between principal, master agent and agent's accounts
Source: Myjoyonline