Claim:Madagascar President Andry Rajoelina said that the World Health Organization (WHO) offered him $20 million to put toxins in their coronavirus remedy.
Multiple online articles and Facebook posts claim that Rajoelina accused WHO of plotting to poison their supposed local remedy dubbed "Covid-Organics."
One article attributed this quote to Rajoelina: "My country Madagascar has found a cure for coronavirus but the Europeans have told me a proposed $20,000,000 to put toxins in this remedy to kill my African friends who will use it."
This claim was being shared in some Filipino groups. A Rappler reader sent this claim to Rappler for verification.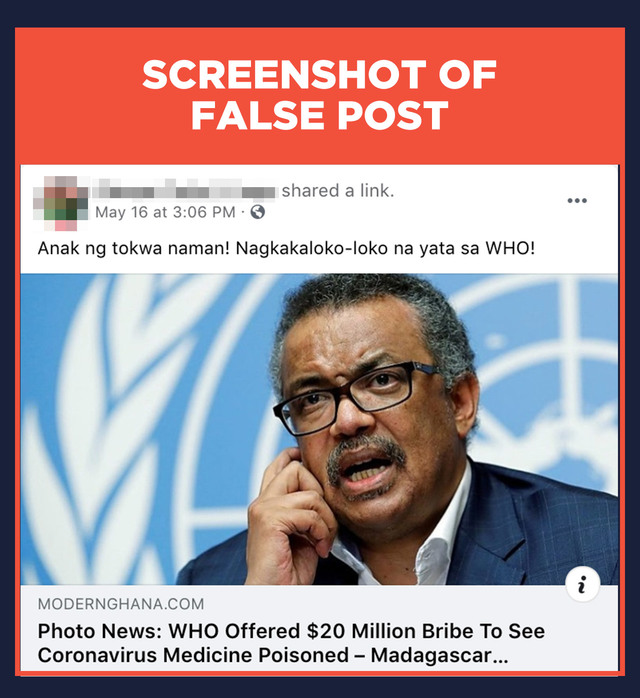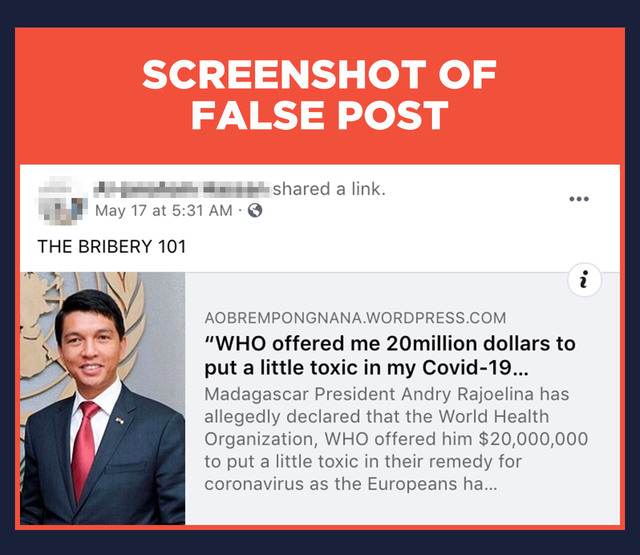 Rating: FALSE
The facts: Rajoelina did not make this accusation.
Some posts containing the claim attached a photo of a newspaper article which said that Rajoelina made this accusation in his interview with France 24.
However, in the said interview, Rajoelina made no mention of an alleged "bribery" by WHO. He discussed Covid-Organics and addressed criticism against the supposed remedy.