General Secretary of the National Democratic Congress (NDC), Johnson Asiedu Nketia, has proposed some alternatives to the E-Levy.
According to him, the measures will augment the deficit expected to be created if government is to ditch the controversial electronic transfer levy.
Speaking on JoyNews, Mr Nketia explained that the only way to seal the deficit is to "cut the expenditure proposals, and then you get a budget that is balanced."
He insists that the proposed E-Levy applies to even taxes that were not accrued through service nor values creation, hence his struggle to appreciate its rationale.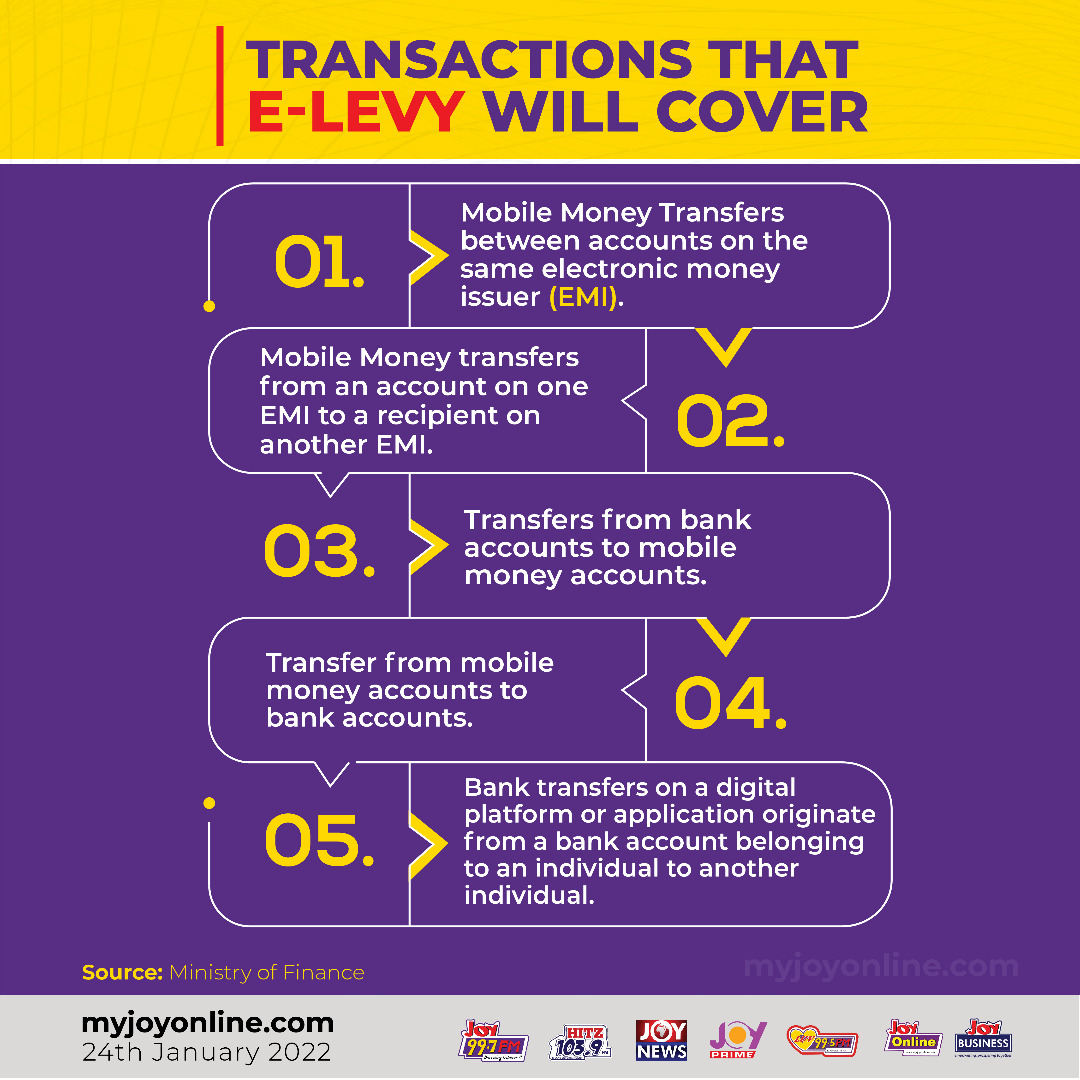 "If we have come to that situation, then let us look at your own expenditure. Look at the budget that is projected for government machinery; there are a lot of things that can be cut," he said on The Pulse.
The tax, also known as E-Levy, has been the bone of contention since government presented its 2022 Budget statement to the House last year.
According to him, the move will increase the country's tax-to-GDP from 13% to a targeted 16% or more.
Minority insists that the 1.75% tax is a tool to exacerbate the plight of the ordinary Ghanaian, which the Covid-19 pandemic has already impacted.
A section of the populace and experts have also greeted the yet-to-be approved levy with disapproval.
The other budget components have been approved, except the E-Levy, which the Minority vows to fight vehemently.
Even though the government has suspended expenditure in the 2022 Budget by 20%, the NDC General Secretary does not see it as adequate.
The NDC chief scribe sees what he believes is the lack of accountability on the part of the government as even more reason not to relinquish more funds to the government.
"If I am your sponsor and I give you money to go shopping. You come back, and I say that account to me how you spent A, B and C, and you say 'I am powerful, I am not accounting to anybody', why do you expect us to give you more money," he quizzed on Monday.
Source: Myjoyonline
Extranewsgh.com is not responsible for the reportage or opinions of contributors published on the website. Read our disclaimer.
Send Your News Stories and General Inquiries to extranewsgh@gmail.com or Whatsapp: 0206386139