The Nhyiaeso MP, Dr Stephen Amoah, is calling on opposers to present data that prove Ghanaians are indeed against the proposed Electronic Transfer Levy aka E-Levy.
According to him, the supposed resistance against the bill is not based on a critical analysis of the needs of the ordinary Ghanaian.
"The NDC, I understand them because they want to come to power. But the so-called experts should provide relevant needed pieces of information out of well-collected research data points so that we can support them," Dr Amoah said.
The levy has been the bone of contention since government presented its 2022 Budget statement to the House last year.
According to the Finance Ministry, the move will increase the country's tax-to-GDP from 13% to a targeted 16% or more.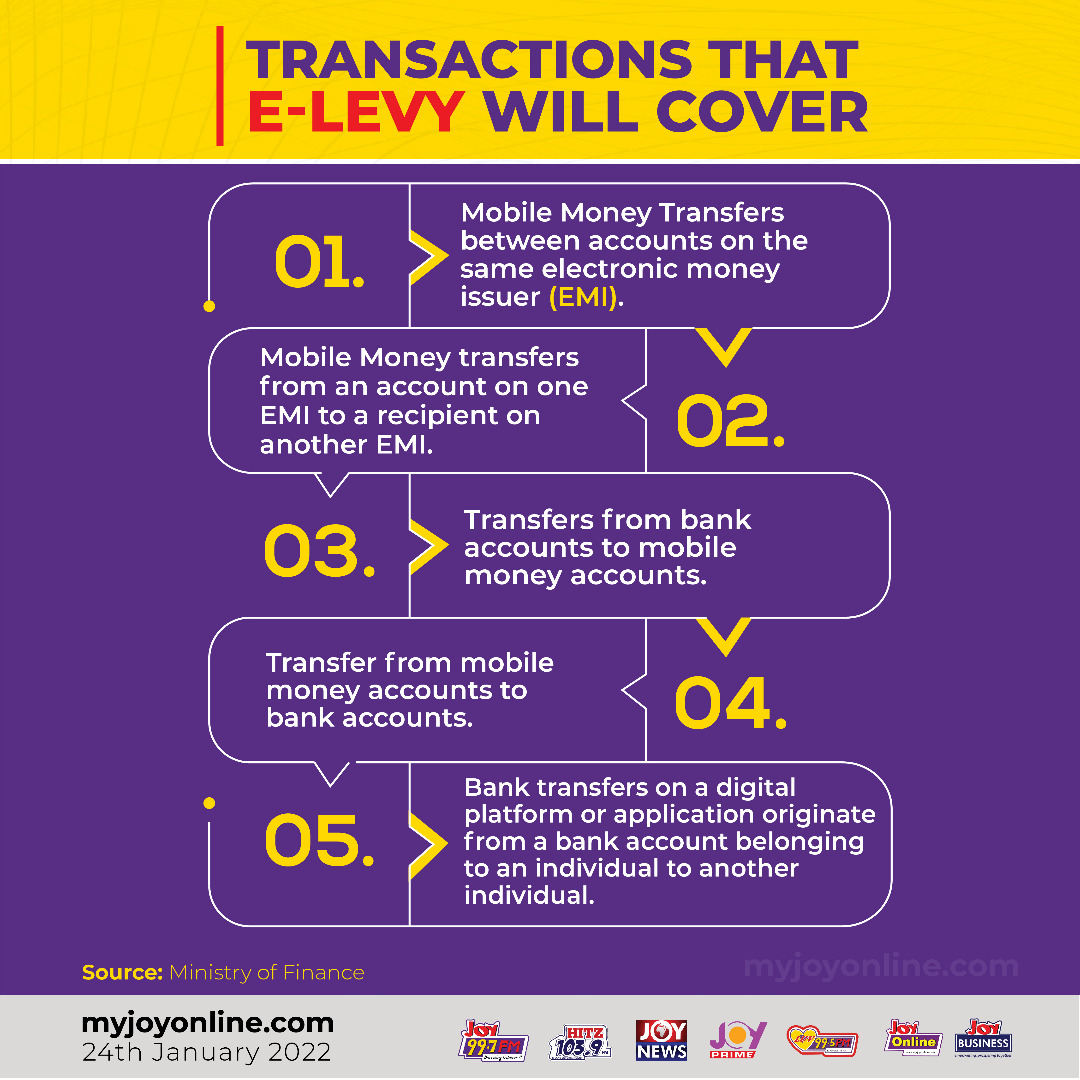 Minority insists that the 1.75% tax is a tool to exacerbate the plight of the ordinary Ghanaian, which the Covid-19 pandemic has already impacted.
A section of the populace and experts have also greeted the yet-to-be approved levy with disapproval.
But the Nhyiaeso MP believes the views of these justifications for the resistance are unfounded.
"Who has done any practically acceptable research with sample sizes that we can extrapolate and say that over 15 million Ghanaians out of 31 million Ghanaians say they don't like it?" he said on JoyNews.
According to him, the professionals in the field have not supported their argument with any feasible alternatives to the government's plan.
"We should be able to provide concrete and comprehensive work that is practically feasible and timely, that with this, we can solve our problems."
He further quizzed that "since when have Ghanaians shown that they are publicly happy that this particular tax, we are happy with it?"
However, Vice President for IMANI Africa, Kofi BentilE-Levy is of a different view.
Reacting to the Nhyiaeso MP's comments, Mr Bentil described the tax as a lazy man's approach to raking in revenue.
Speaking on Newsfile, he demanded that a better readjustment of the tax system be instituted to help improve revenue collection, translating into development.
He also suggested more sustainable tax exemptions policies and improved natural resource management.
To him, the E-levy in its current state will not accrue the needed value being sought if the government remains lackadaisical in its tax blockage of leakages.
Source: Myjoyonline