The Ghana Civil Association Authority (GCAA) has cautioned Delta Airlines against using its aircraft with registration number N-195DN for flights to Accra.
The caution is contained in a letter dated August 19, 2022 addressed to the "Accountable Manager" at Delta Airlines.
This follows the "events of August 1st, 2022 in which the aircraft with registration number N195DN was forced to return to gate due to a technical problem."
The GCAA said following the incident, it conducted an investigation to ascertain the circumstances that led to such an occurrence.
The Authority noted that the investigation revealed that:
The crew reported a fuel imbalance with the left main tank.
The inbound crew experienced this same issue on the flight leg to Accra i.e on 31st July, 2022.
This was the same aircraft that had to return to JFK on 25th July, 2022 a few hours after take-off from JFK and which was widely reported on in various media outlets.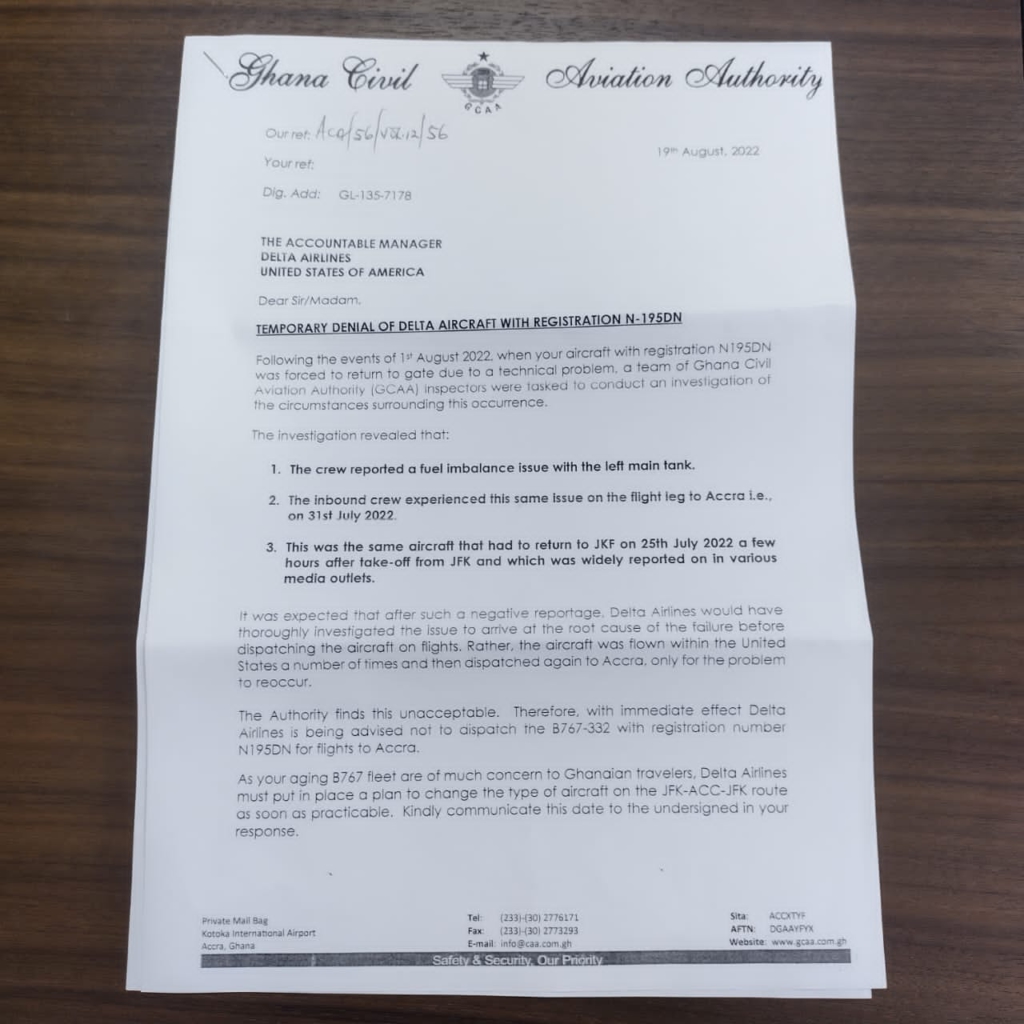 GCAA noted that with the negative reportage about the flight, they expected that "Delta Airlines would have thoroughly investigated the issue to arrive at the root cause of the failure before dispatching the aircraft on flights."
"Rather, the aircraft was flown within the United States a number of times and then dispatched again to Accra, only for the problem to reoccur," GCAA added.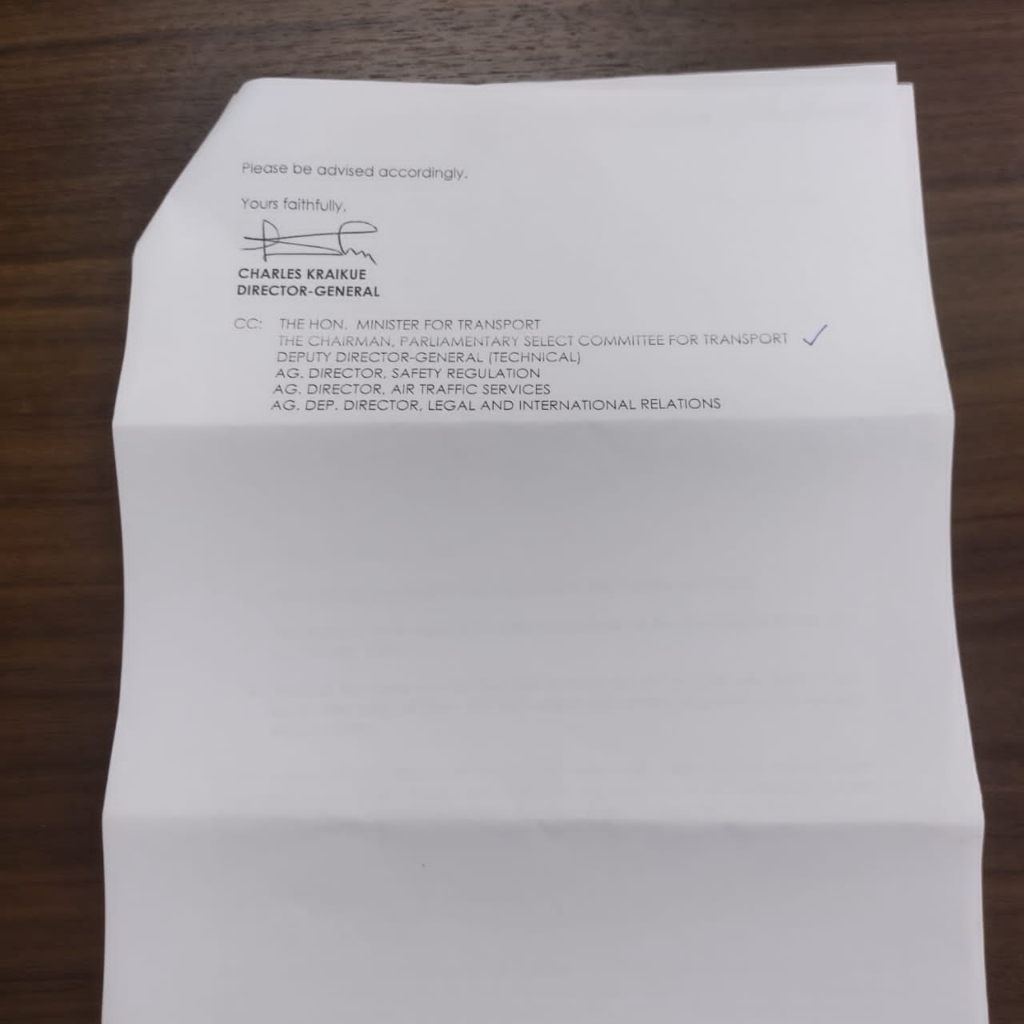 As a result, "the Authority finds this unacceptable" hence the temporary denial of Delta aircraft with registration number N-195DN entry into Ghana.
Source: Myjoyonline