The Director-General of the Ghana Health Service has revealed that a couple has been key in the spread of Covid-19 to some people in Obuasi in the Ashanti region.
According to Dr Patrick Aboagye, the pair who work as traders were unknowingly carrying the virus while going about their usual activities in the central market.
"This was the case of a couple who were positive and had been working with people for the past two weeks with 17 of their immediate contacts being positive and that has led to the spread in the market," he said.
In view of the development, the market has been shut for disinfection and fumigation while a team of over 40 health officials have been tasked to find contacts.
The two are receiving treatment and so are all other affected individuals.
The Ashanti region has been reported to have 307 new cases of Coronavirus out of which 272 are from Obuasi alone.
"This tells us that some of the dynamics of the large groupings, the central markets and the lorry parks are very congested places so any case there can lead to a  quick flare up," Dr Aboagye noted.
The Director-General stated that Obuasi is the virus hotpot in the Region as a lot of the cases recorded stem from the area.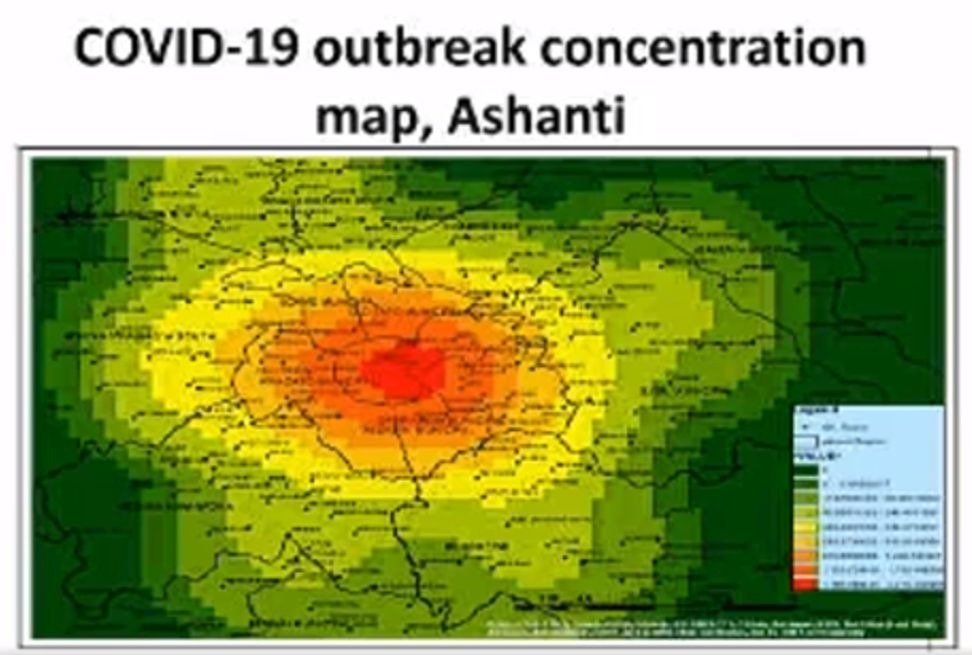 Other cases were recorded in Asonkore, Wawase, Kumasi Metro, Oforikrom and Nkawie with a number of miners testing positive as well.
Out of these numbers, 45 of them have been put in isolation while the rest have been isolating at home.
As of Tuesday, May 12, 2020, Ghana has a Covid-19 case count of 5,127 from the previous 4,700 announced two days earlier.
Currently, there are 4, 611 active cases, which are people who are still alive and receiving management.
Meanwhile, there are 494 recoveries, 4, 6060 others responding to treatment and 5 critically ill patients
Source: myjoyonline