The National Youth Organiser of the opposition National Democratic Congress (NDC), George Opare Addo, has downplayed the relevance of the Vice President's address on the economy on Thursday.
According to the NDC youth leader, Dr. Bawumia's address on the state of the country's economy, was devoid of substance.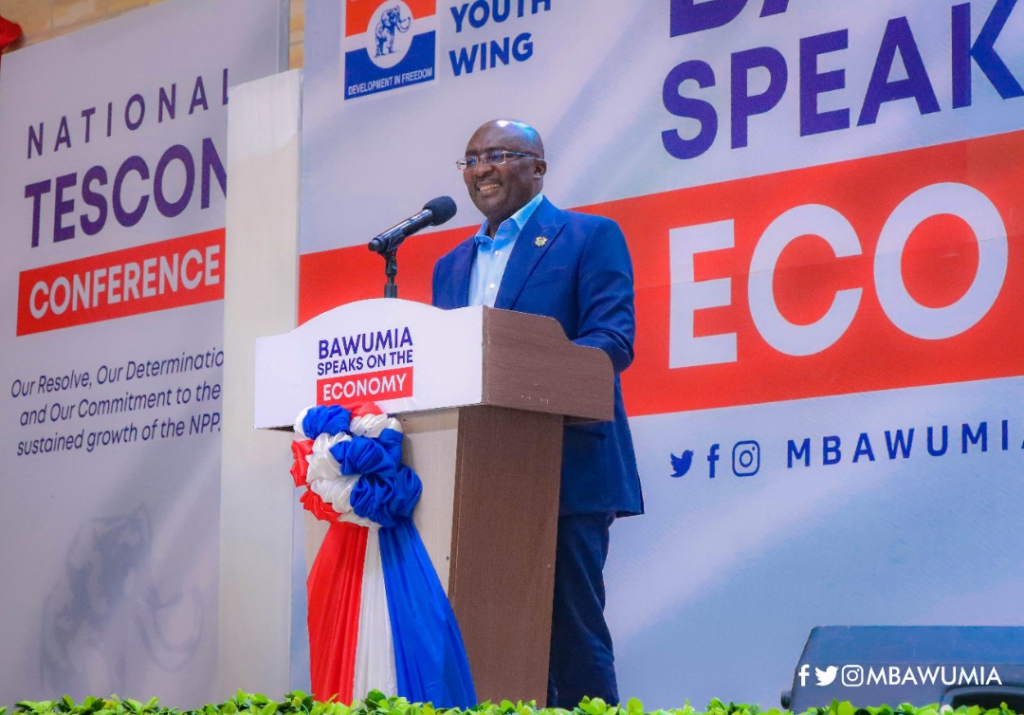 In a Facebook post on Thursday, Opare Addo, accused the current regime of superintending over an economic 'mess', therefore, Bawumia's address doesn't deserve a response.
"Fixing an economy is not about speaking to theories in books, but very practical. The economic story of Ghana under Akufo-Addo/Bawumia can be summarized by a six year old child . It is a mess and Bawumia should not waste our time as a people. We know what he can do after almost six (6) years of putting him in charge. He doesn't deserve any response from any discerning mind", the post read.
The comments by the NDC leader, was in reaction to an address by Vice President, Dr, Mahamudu Bawumia, where he touted government's economic achievement.
According to the Vice President, despite the ravages of the COVID-19 pandemic and the impact of the Russia-Ukraine war, government has still kept the fundamentals of the economy in a good shape, that has prospects of accelerating development in the country.
In his address, he acknowledged the current economic challenges in the country; adding that government remains committed to making the situation better.
"Today, our economy is witnessing rising prices of fuel, and virtually all commodities like bread, rice, sugar, sachet water, cement, iron rods, and so on. From Malata market through Abofour market, to Techiman Market, to Takoradi market circle, to Kpando and almost everywhere across the country, prices are on the rise," he said.
He however noted, the transformation of the economy will require some time, stating that it will not happen overnight.
"Changing the structure of our economy through diversification and value addition will not happen overnight" he stated.
In addition to the reactions by George Opare Addo, a section of other Ghanaians also took to social media, to express their views on the address.
"Bawumia would have better served the country as a Researcher or Data Analyst, than president/veep", a Twitter user wrote.
The Vice President spoke at the National TESCON Training and Orientation Conference organised by the National Youth Wing of the New Patriotic Party (NPP) in collaboration with the Danquah Institute.
Source: Myjoyonline
Extranewsgh.com is not responsible for the reportage or opinions of contributors published on the website. Read our disclaimer.
Send Your News Stories and General Inquiries to extranewsgh@gmail.com or Whatsapp: 0206386139