Member of Parliament for Bawku Central, Mahama Ayariga has instructed the municipal assembly to provide relief items to residents affected by recent conflict.
Mr. Ayariga in a statement said "this is to instruct the Assembly to utilize Three Hundred and Fourteen Thousand Ghana Cedis (GHC314,000.00) of my share of the common fund to provide relief to people in the municipality affected by the conflict."
The statement also said that, "the violent conflict which began last year has occasioned untold hardship in the Bawku municipality."
From the MP's share of the common fund, the Assembly is directed to purchase 500 maxi bags of maize and 100 pocket of roofing sheets.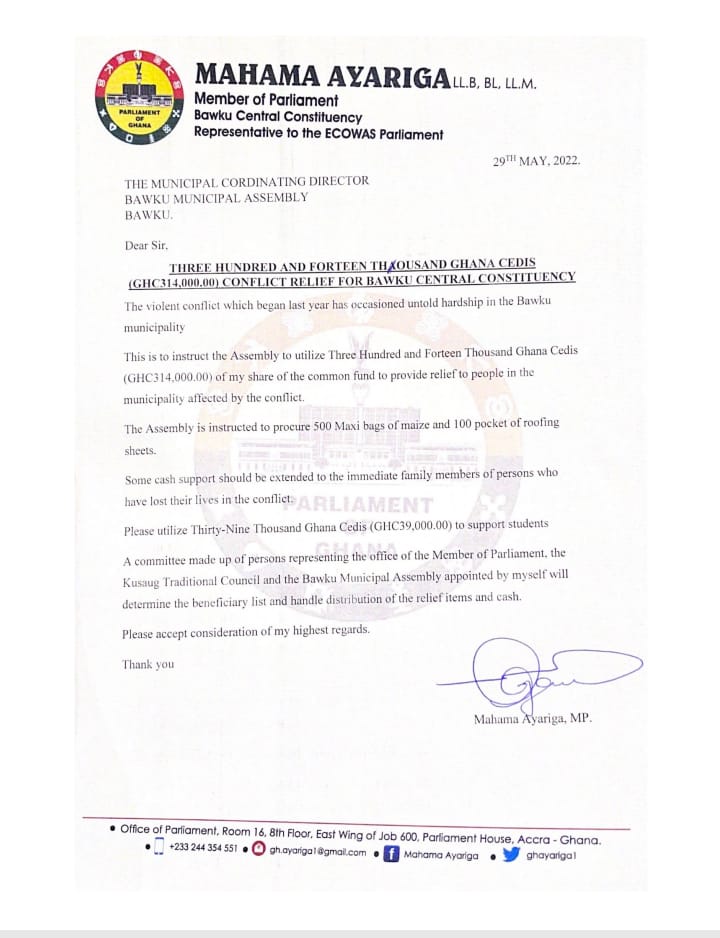 He also directs that some financial assistance be provided to the immediate family members of those who have died in the conflict.
"Please utilize Thirty-Nine Thousand Ghana Cedis (GHC39,000.00) to support students," he added.
According to Mr. Ayariga, a Committee made up of representatives from the Member of Parliament's Office, the Kusaug Traditional Council, and the Bawku Municipal Assembly will decide the beneficiary list and oversee the distribution of relief materials and cash.
Source: Myjoyonline
Extranewsgh.com is not responsible for the reportage or opinions of contributors published on the website. Read our disclaimer.
Send Your News Stories and General Inquiries to extranewsgh@gmail.com or Whatsapp: 0206386139