The Ananda Marga Universal Relief Team (AMURT) Ghana has in collaboration with its sister organisation, AMURT Sweden donated relief items to some selected members of the Ejura community.
The donation of Personal Protective Equipment (PPEs) and food items including rice, oil, gari, sugar, tomato paste, sanitizers, and face masks to 100 people was by the social service arm of Ananda Marga Pracaraka Samgha Ghana (AMPS Ghana).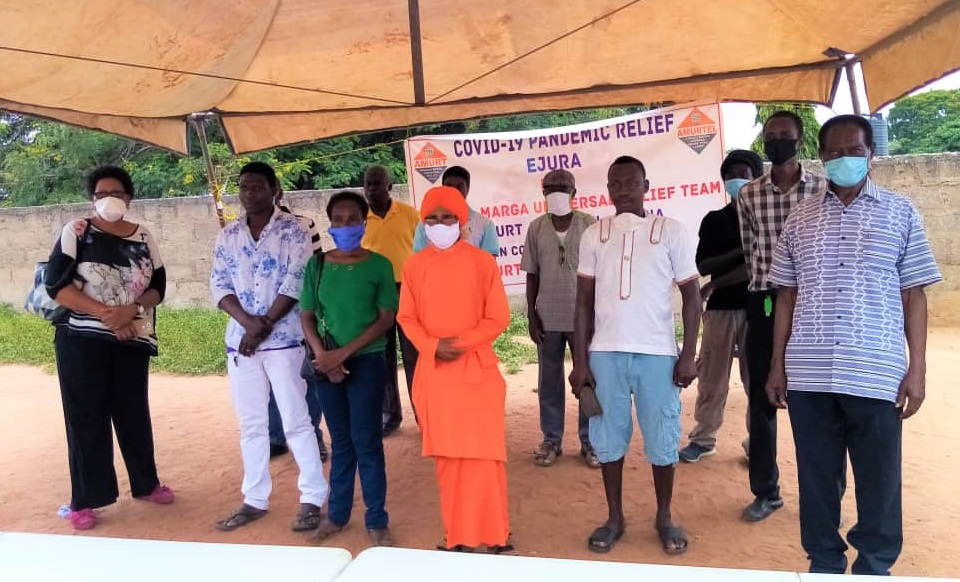 The donation which took place last Saturday at the Ejura Public Park was aimed at helping the recipients withstand the hardships brought about by the coronavirus pandemic.
The recipients were selected from amongst the Dagarti community, Zongo community and other communities within the Ejura/Sekyedumase district.
Vincent Birch Freeman, the national chairman of AMURT Ghana and Ananda Marga Ghana, used the occasion to educate the recipients about the dangers of the coronavirus and how to prevent its spread.
He urged them to observe social distancing protocols and encouraged them to continue to wear facemasks and other protective equipment in order to protect themselves from the virus.
Dada Shiveshvarananda, the rector of the Ananda Madhura Master Unit and Acarya Training Centre in Ejura, noted that the coronavirus pandemic had disrupted the businesses and livelihood of many people and brought about hardship upon them.
He expressed the intention of AMURT Ghana to assist more vulnerable people in the community through its relief activities.
Nana Odiasempa Antwi Obugyei, the Kontihene of the Ejura Divisional Council, in a message to organisers, thanked Ananda Marga for the kind gesture.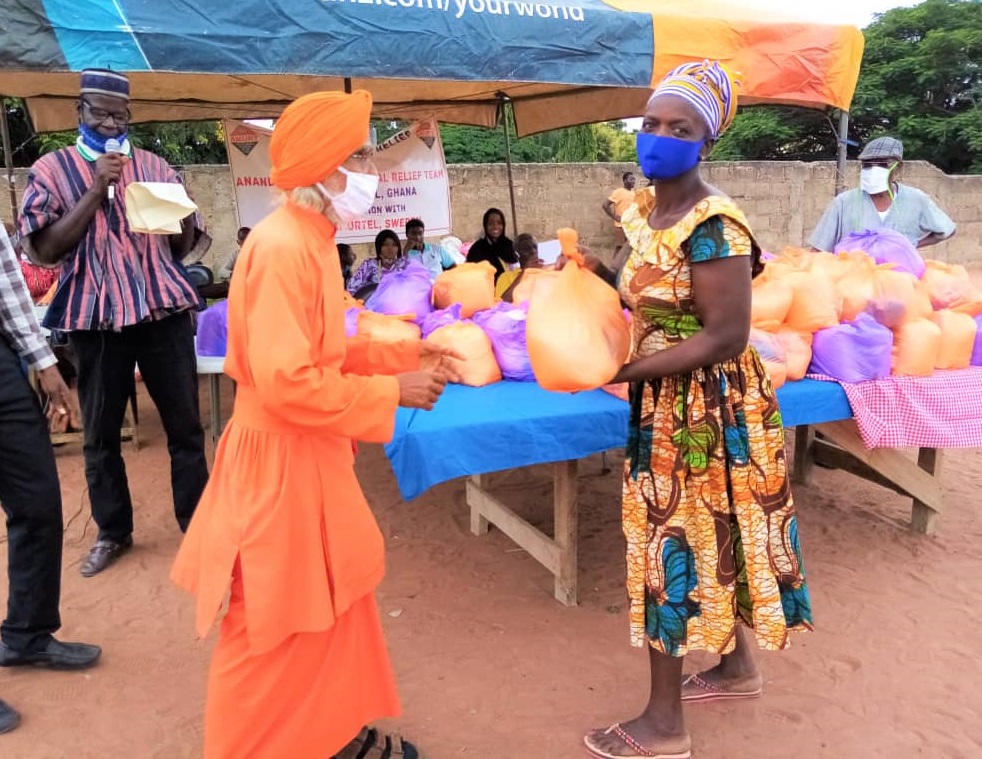 Ananda Marga ("the Path of Bliss") is a spiritual and social movement that has been in Ghana since 1974.
The non-governmental organization teaches meditation, yoga vegetarian diet and many healthy lifestyle choices.
Ananda Marga Ghana is engaged in community service, development projects and relief activities.
The organization has established five nonprofit schools and two children's homes located in Ho, Ejura, Kasoa and Accra.
The schools provide high-quality education at a low cost to children from poor homes.
Until recently, Ananda Marga ran a clinic at Domeabra, Kwame Anum and Mafi-Seva and a water development project at Mafi-Zongo which have since been taken over by the community.
AMURT is an international organisation for disaster relief, rehabilitation and development co-operation, with a presence in thirty-four countries worldwide.
Source: myjoyonline
Extranewsgh.com is not responsible for the reportage or opinions of contributors published on the website. Read our disclaimer.
Send Your News Stories and General Inquiries to extranewsgh@gmail.com or Whatsapp: 0206386139